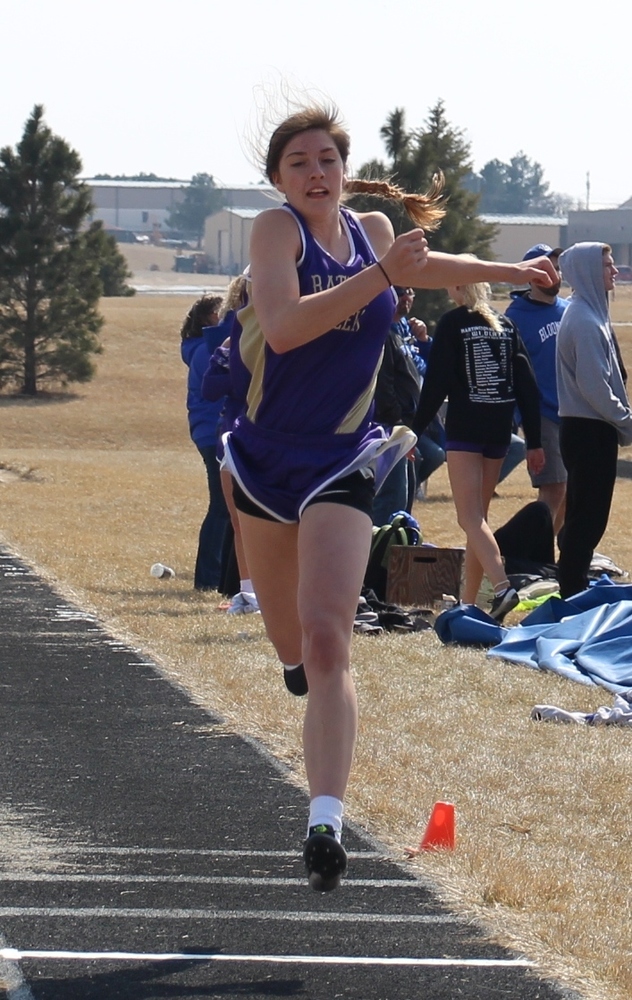 Bravette Breaks Her Own Triple Jump Record
Angela Gray
Wednesday, April 10, 2019
Bravette Breaks Her Own Triple Jump Record
Article by: Shelby Obst
The Bravettes took to the track in Hartington on Tuesday, March 26 for their first meet of the season. As is usually the case, the athletes were a "little rusty" in their first competition of the year. This was not the case, however, for sophomore Renee Brummels who broke the school's triple jump record, a record she already held on the track and field board.
Prior to the day's competition, Brummels' best mark stood at 35' 11", a leap she hit as a freshman when she broke Natasha Otjen's record of 34' 8.75" set in 2000.
Brummels began the day in Hartington with a scratch, but she didn't let that deter her from forging on. On her next jump, she went just 34 feet. It was on her third attempt that she let loose and hit 36' 11.5".
Brummels competed in the state meet last year in both the long and triple jumps and is working hard to return to Omaha this year.