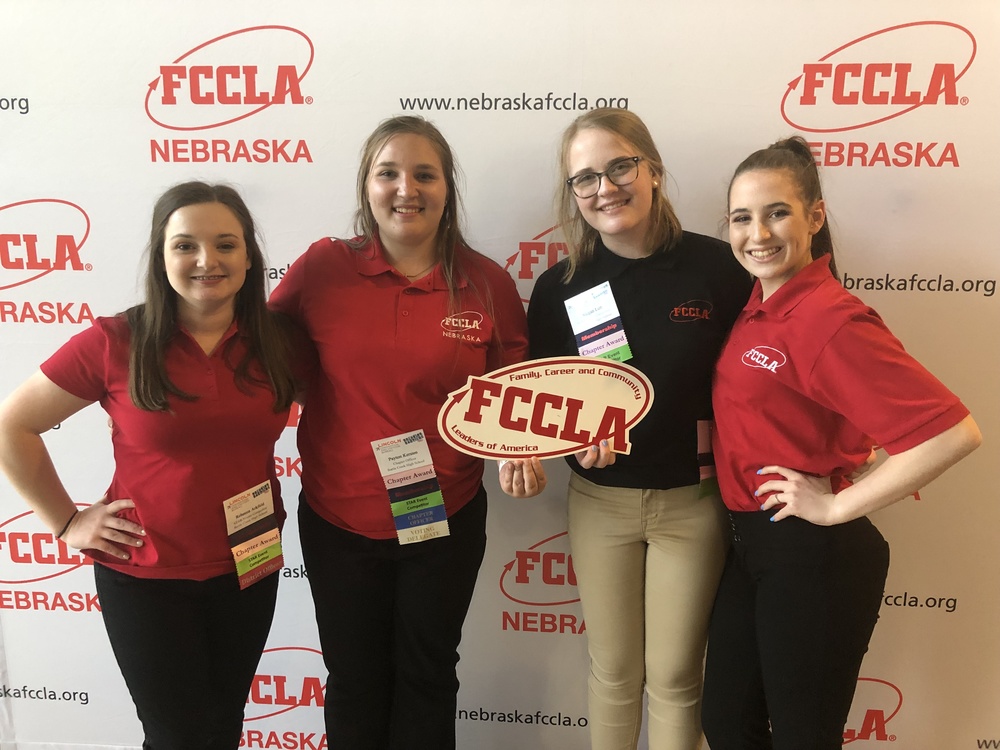 Battle Creek FCCLA Attends State STAR in Lincoln
Angela Gray
Monday, April 15, 2019
Article by Maisey Clausen
Breaking Barriers was the theme for the 2019 Nebraska State FCCLA Leadership Conference held on April 7-9 in Lincoln. Four members of the Battle Creek FCCLA Chapter, along with their adviser Mrs. Kristin Colvey, attended the conference and participated in many leadership activities. In addition, they enjoyed many powerful speakers.
The conference opened on Sunday evening at the Pinnacle Bank Arena with Keynote Speaker Logan Weber, who told the story of David and Goliath and how everyone has their own Goliaths in life to fight. In addition to the speaker, attendees got to hear from members of the Nebraska State Officer Team.
Monday was busy with STAR event competition and youth breakout sessions throughout the day, as well as award recognition sessions in the evening. On Tuesday morning STAR participants were awarded their medals at the STAR Event Recognition Session.
Participants are awarded bronze, silver or gold medals based upon the total scores received in their events. The top two winners in each of the event categories advance to Nationals, which will be held over the summer in Anaheim, California.
Sophomore Rebecca Arkfeld was awarded silver in the category entitled Illustrated Talk. Sophomore Payton Kersten received silver in the category called Focus on Children. Sophomore Megan Lutt earned gold in Hospitality, Tourism, and Recreation. Sophomore Mikayla Miller snagged gold in Teach and Train.
Battle Creek FCCLA is extremely proud of all the hard work by our competitors in STAR events this year.