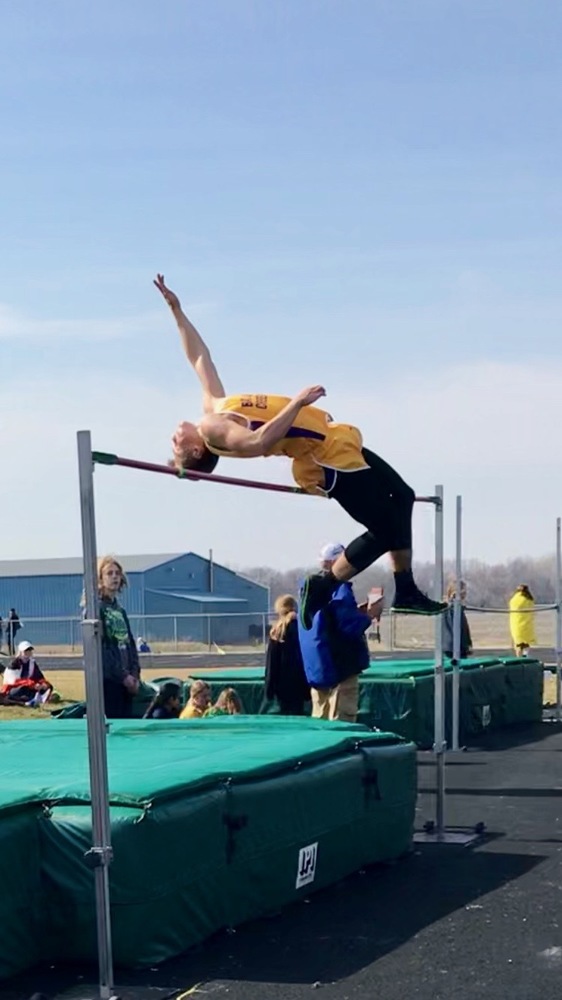 Landon Olson Breaks High Jump Record
Angela Gray
Thursday, April 18, 2019
Article by Shelby Obst
The Braves and Bravettes traveled to Wisner for a track and field meet on Saturday, April 6, their third competition of the season. During the morning's field events, freshman Landon Olson traveled back and forth between the long jump pits and the high jump event just as he always does. One would think his legs would grow tired, but he proved this is not the case, as he found a way to break the school record in the high jump doing so.
Prior to the day's competition, the record for high jump was held by Tony Uhlir and Jared Reed who shared the spot on the record board at 6 feet 3 inches. Olson had also previously cleared this mark but did so in junior high competition last season, so it technically did not count. In Wisner, he made sure to get his name on the leaderboard, clearing 6 feet 4 inches.
Olson competed in the Nebraska State Junior High Track and Field Championships last year as an eighth grader, taking gold in both the high jump and long jump. He is working to do the same again this year as a freshman. We certainly are rooting for him as he works toward his ticket to Omaha and the Nebraska State Track and Field Championships in May.
Olson is the son of Scott and Beth Olson. Click below to see his impressive jump live.