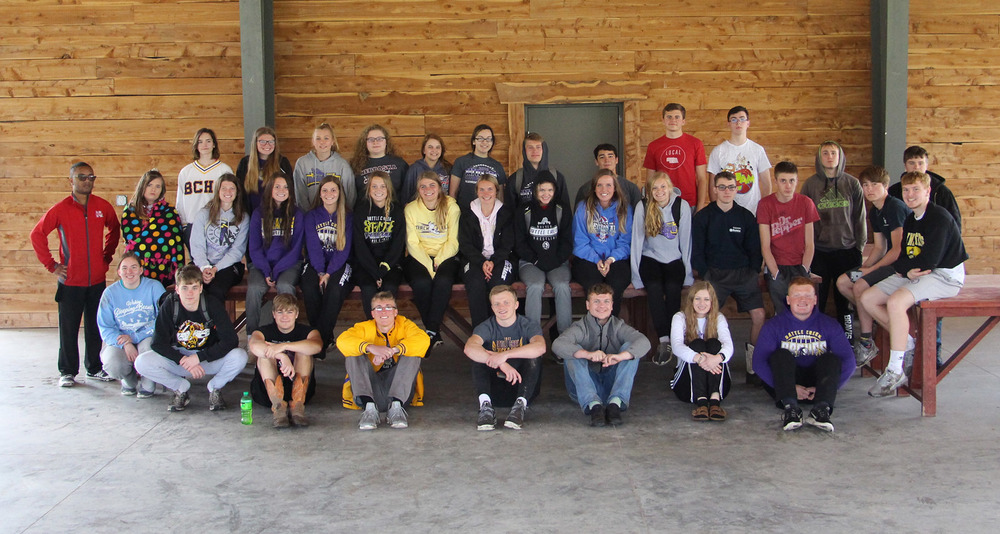 Junior Class Makes the Most of Their Retreat Day
Angela Gray
Wednesday, May 08, 2019
Article by Alison Korth
On Monday, May 6 the junior class at BCHS traveled to Timberlake Ranch near Central City for their Blaze Day festivities. Although the weather did not cooperate, all in attendance enjoyed a day of challenging themselves to face their own fears and grow as individuals and as a class.
The group played games and took on various challenges: a rock wall, a climbing pole, and an obstacle course which featured a zipline. In addition, the class planned for their senior year, set class goals, and talked with one another about their dreams, hopes and fears. Junior Anita McDonald stated, "It was definitely our best Blaze Day so far; I felt that our class actually became closer."
Sponsors Jeff Heimes and Connie Lade traveled with the class and led activities and discussion during the day.