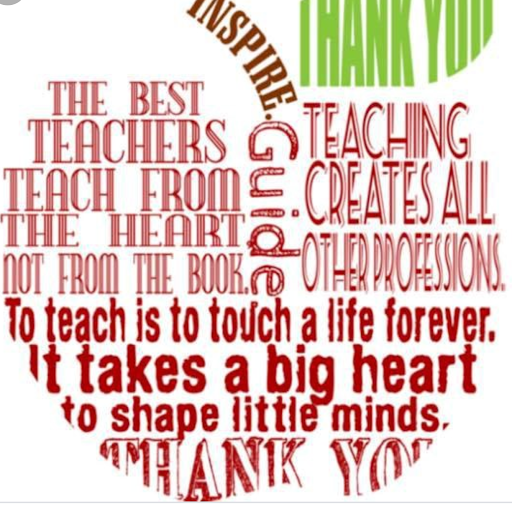 HAPPY FRIDAY!!
Jake Luhr
Friday, May 08, 2020
Mrs. Denise Dennis was my 5th grade teacher. She had a knack for making me feel like I could accomplish anything and making me feel valued. She was one of the kindest teachers I have ever had. So kind that the thought of misbehaving in class didn't even enter my mind(which is odd because I was usually full of desire to misbehave). Almost every teacher I had in school, elementary through high school, possessed a similar knack. But, Mrs. Dennis stands out just a little bit more for me. I'm sure we all have that one special teacher who made us feel like Mrs. Dennis made me feel. I know for a fact, BC teachers possess this knack. I have witnessed it first hand. How a person makes you feel is equally if not more important than what they are trying to get you to learn. I can't remember what I learned in 5th grade, but I can vividly remember how Mrs. Dennis made me feel. As the sun sets on Teacher Appreciation week today, a well earned Thank You goes out to our BCPS staff. Thank you for teaching our children, for showing them the value they bring to our school and community, for building confidence and resilience, and for building strong relationships with those you serve.
Happy Friday & Teacher Appreciation Week!!