EDIT MAIN
Our Students & Staff!
Why, yes, Mrs. Tillotson, I can show my work!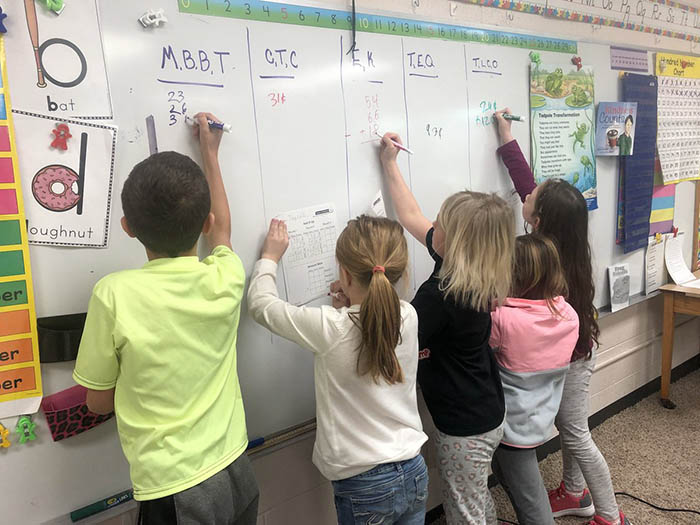 The elementary staff, wearing green, in support of Sydney Loofe.
Secondary staff on I Love Public Schools day!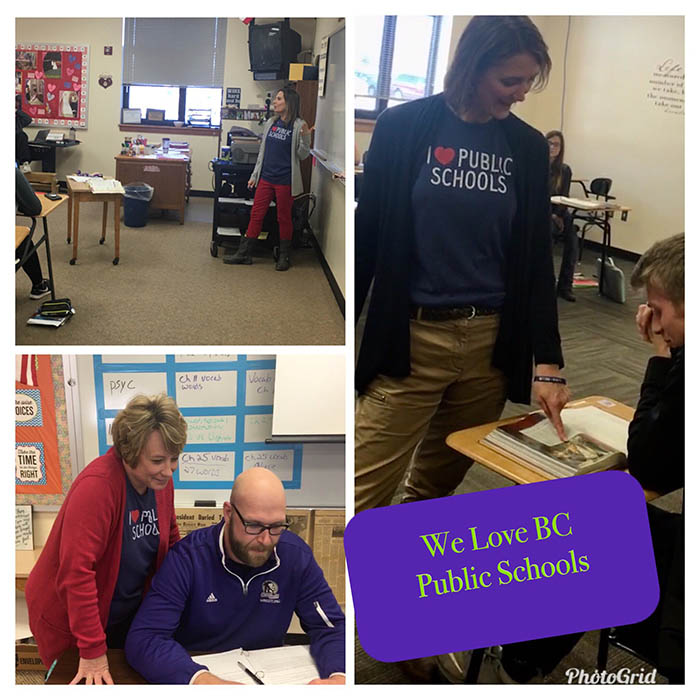 Nothing is better than a free day after a hard week of learning our new SRP Protocol in guidance.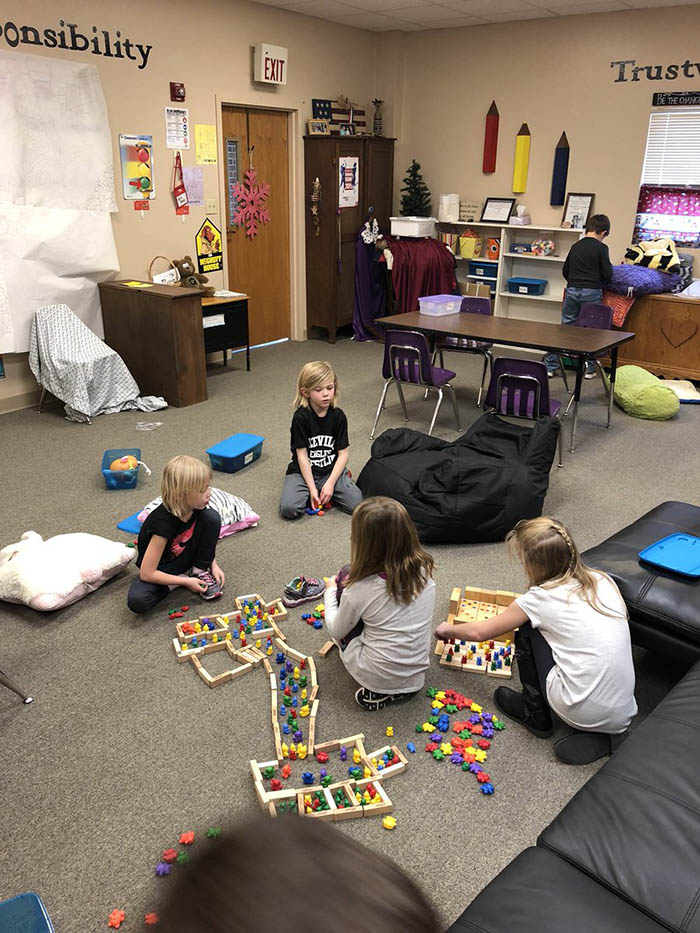 Each year the dance team invite the young men of BC to participate in a performance at halftime. Only the few, the proud, the BRAVE accept the offer!
Secondary staff showing off their Christmas spirit on the 3rd Annual Rock In Christmas the Right Way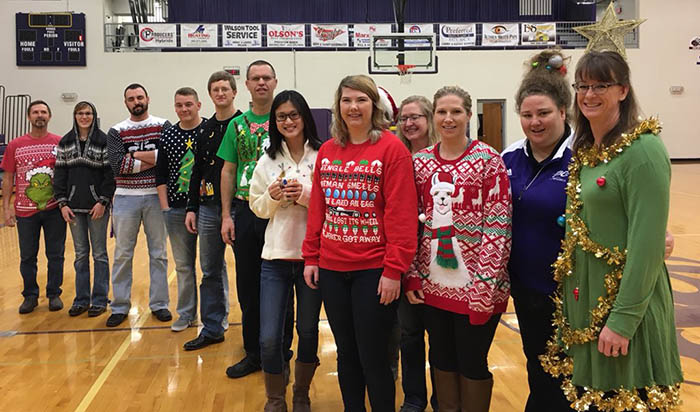 The OID team is busy rehearsing and sharing their performance with choir students.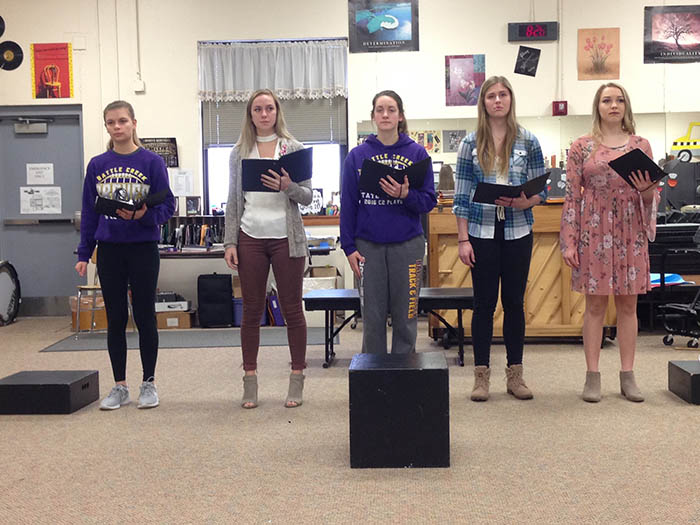 Our VSP Group is anxious for the start of The Sound of Music!
Nothing like a good game of Pilgrim Kahoot!