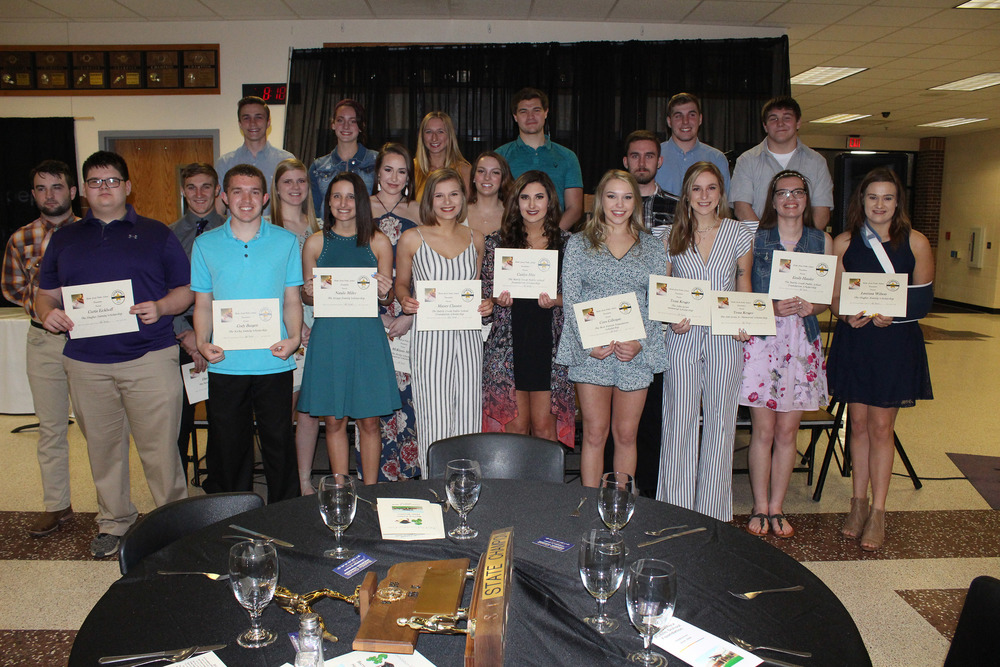 Foundation Dinner 2019 Held at BCHS
Angela Gray
Wednesday, April 10, 2019
Article by Brynn Hamer
The Battle Creek Foundation Dinner was held on Friday, April 5, 2019, at Battle Creek High School. Many community members were able to attend and support the foundation in sponsoring scholarships for Battle Creek students.
Speaker on the night was Battle Creek alum Angie Klein, Vice President at Verizon. Klein shared how Battle Creek impacted her life and career, and she stressed how she will always have fond memories of this community.
A total of 22 scholarships were awarded to seniors at the end of the evening, an amount totaling $15,200. A total of 172 dinner tickets were purchased by community members for the evening's festivities, up from approximately 140 last year. Goody's Grill provided an amazing meal of shrimp alfredo, and underclassmen assisted in serving those in attendance. Thanks to all who made this special event possible.
The following scholarships were awarded:
Battle Creek Foundation Scholarships ($500.00)
Caitlyn Hitz
Maisey Clausen
Emily Hassler
Bill Arkfeld
Makayla Ruge
Rachel Schlote
Bret Ponton Foundation Scholarships ($1000.00)
Ty Heimes
Damien Kersten
Cora Gillespie
Parker Anderson
Shelby Obst
Jim Gray Jr. Memorial Scholarship ($500.00)
Tessa Kruger
Kropp Family Scholarship ($1000.00)
Natalie Miller
Eugene & Carolyn Prauner Family Scholarship ($1000.00)
Brandon Lodge
"Live Like Marcus" Memorial Scholarships ($1000.00)
Austin Marx
Brynn Hamer
The Hughes Family Scholarship ($500.00)
Curtis Eickhoff
Laurissa Wilson
Battle Creek Science Scholarship ($500.00)
Caydon McCracken
Becky Schroeder Memorial Scholarship ($500.00)
McKinzie Miller
John Greer Memorial Scholarship ($200.00)
Tessa Kruger
The Kirby Family Scholarship ($500.00)
Cody Burgett