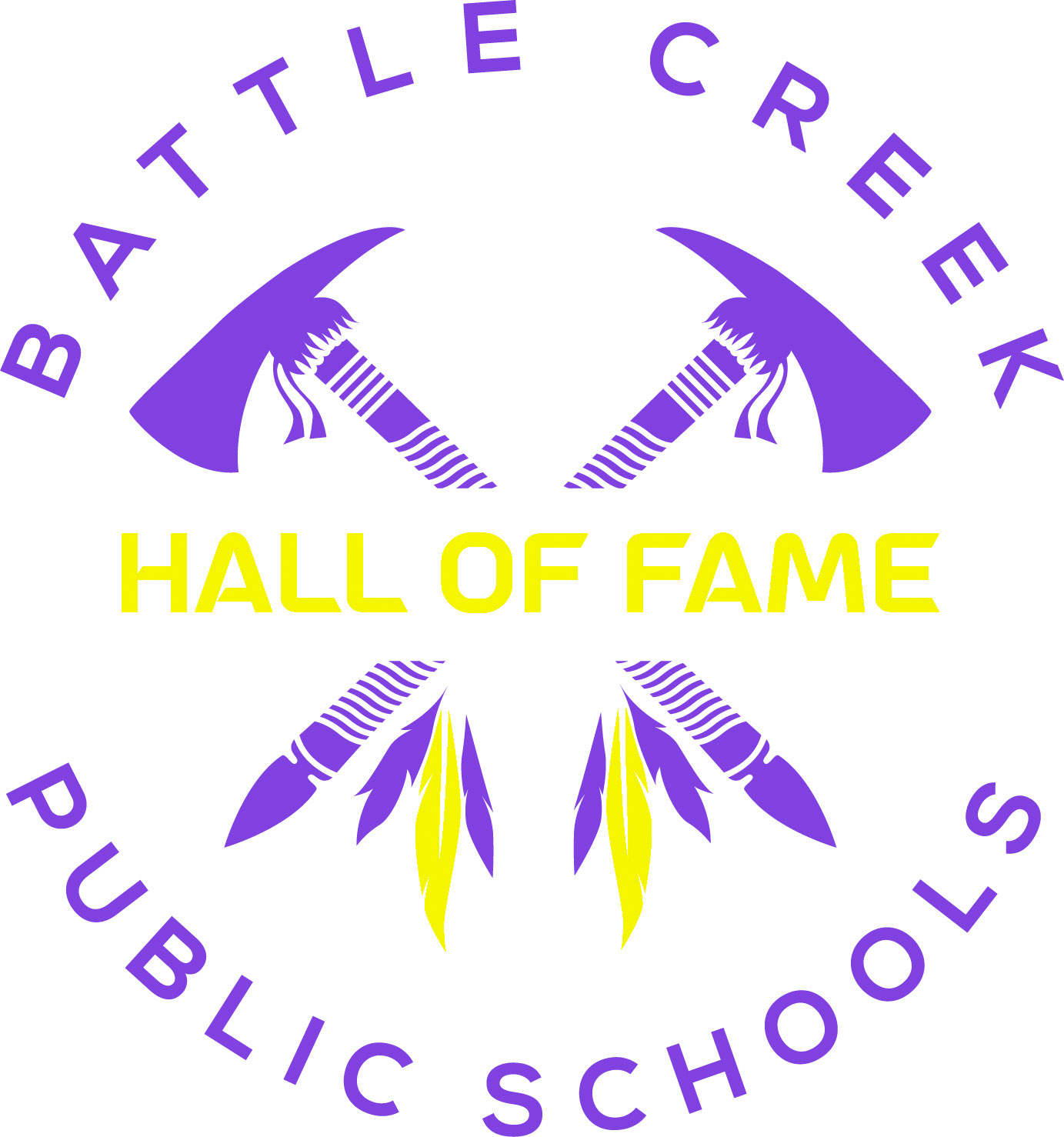 Mission Statement
The mission of the Battle Creek Public Schools Hall of Fame is to honor those individuals who through their commitment, sacrifice, and dedication to Battle Creek Public Schools have brought pride and distinction to the district. May the BCPS Hall of Fame preserve the district's rich tradition of excellence and inspire future Braves, Bravettes, and community members to strive for higher achievements and more impactful involvement.
Hall of Fame Class of 2023
The Battle Creek Public Schools Hall of Fame Class of 2023 will be announced at a later date.
Details About This Year's Event
To be guaranteed a meal, your RSVP needs to be received by the end of the day on October 7.
For more information, contact Ryan Heller, Hall of Fame President, by email or phone.
rheller@bcpsne.info || 402-841-4809
BCPS Hall of Fame Class of 2022 Induction Ceremony
Thank you everyone who helped make the inaugural Hall of Fame induction ceremony another memorable night in BC history! And thank you to everyone who helped make it possible! If you were not able to attend or just want to watch it again, you can watch the ceremony on our school's YouTube channel by clicking on the following link.
Click here to watch the BCPS Hall of Fame Class of 2022 Induction Ceremony
Hall of Fame Committee Members
Ryan Heller ('11), President
Bill Hughes ('73), Vice President
Jake Luhr, Treasurer
Joleen Zohner ('92), Secretary
Jeff Heimes
Cody Wintz
Jeremy Pochop ('88)
Joel Bierman ('81)
Tammy Bierman ('85)