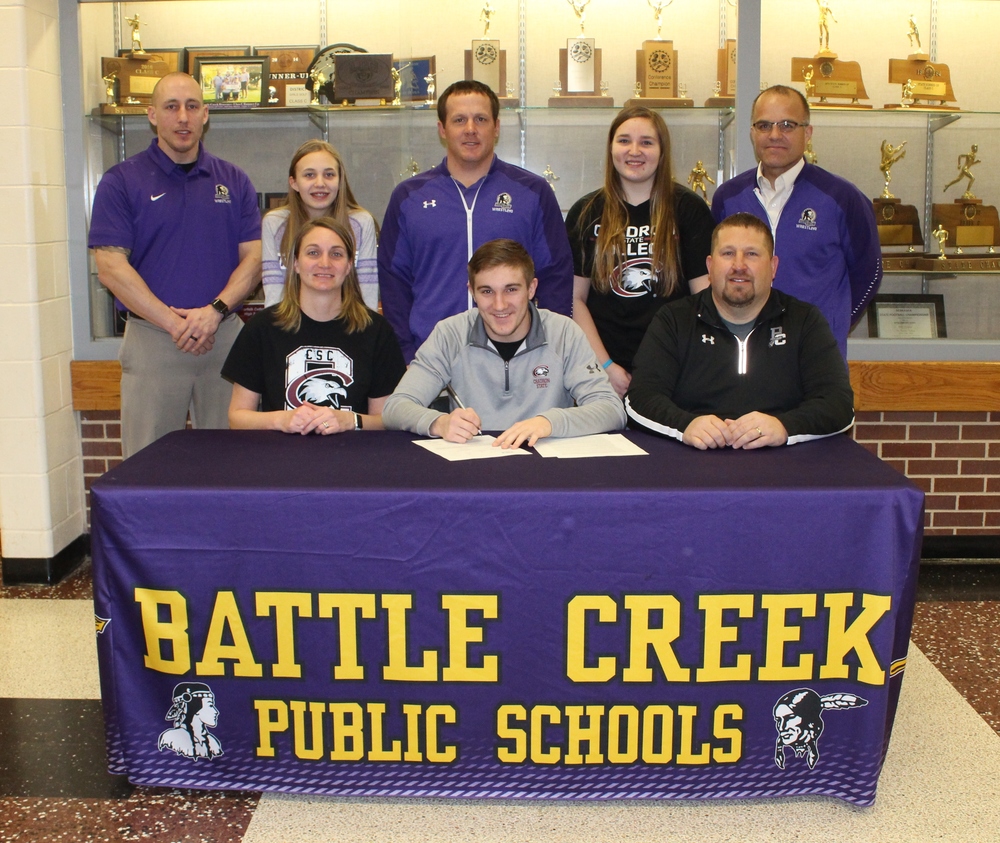 Brave to Wrestle in College
Angela Gray
Friday, April 12, 2019
Article by Alison Korth
Congratulations to senior Damien Kersten who signed to wrestle at Chadron State College next year. Damien will major in rangeland wildlife management, and he plans to minor in business.
As a Brave, Kersten was a three time conference champ, three time district champ, and three time state qualifier and medalist. This past winter, he finished atop the podium at 138 pounds.
Kersten is the son of Matthew and Connie Kersten of Battle Creek.