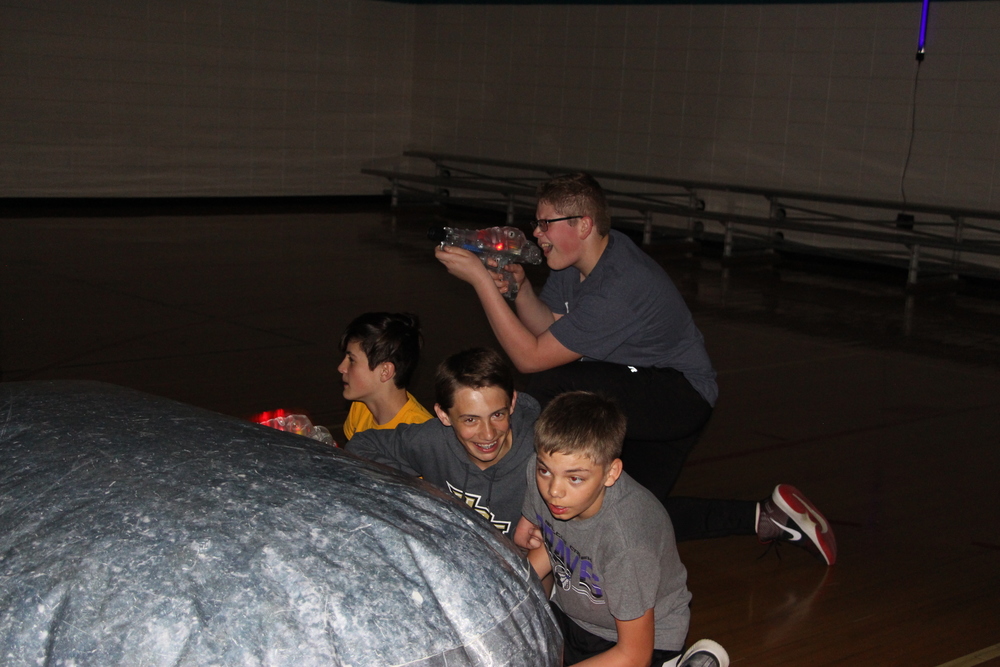 Eighth Grade Blaze Day Held at YMCA
Angela Gray
Thursday, April 25, 2019
Article by Shelby Obst
On Wednesday, April 24, the eighth graders traveled to the YMCA in Norfolk for their rescheduled Blaze Day. The sponsors and trailblazers who went along were Kyle Schmidt, Teresa Christensen, Shelby Obst, Rachel Schlote, Emily Hassler, Damien Kersten, Makenna Taake, Tria McLean, Gannon Easland, and Zach Zohner.
Much of the day's discussion centered around getting involved in high school and what to expect next year as freshmen. Makenna Taake commented on the day, stating, "I hope the eighth graders will learn from what we told them because high school isn't easy, especially when you're involved in multiple activities." The day is often about teaching skills so that students are successful and happy in school and so they know how to make the most of their experience at BCHS.
In their free time, the class got to enjoy each others' company by playing laser tag, ping pong, volleyball, and basketball, and they even got to enjoy a little time in the pool as well.