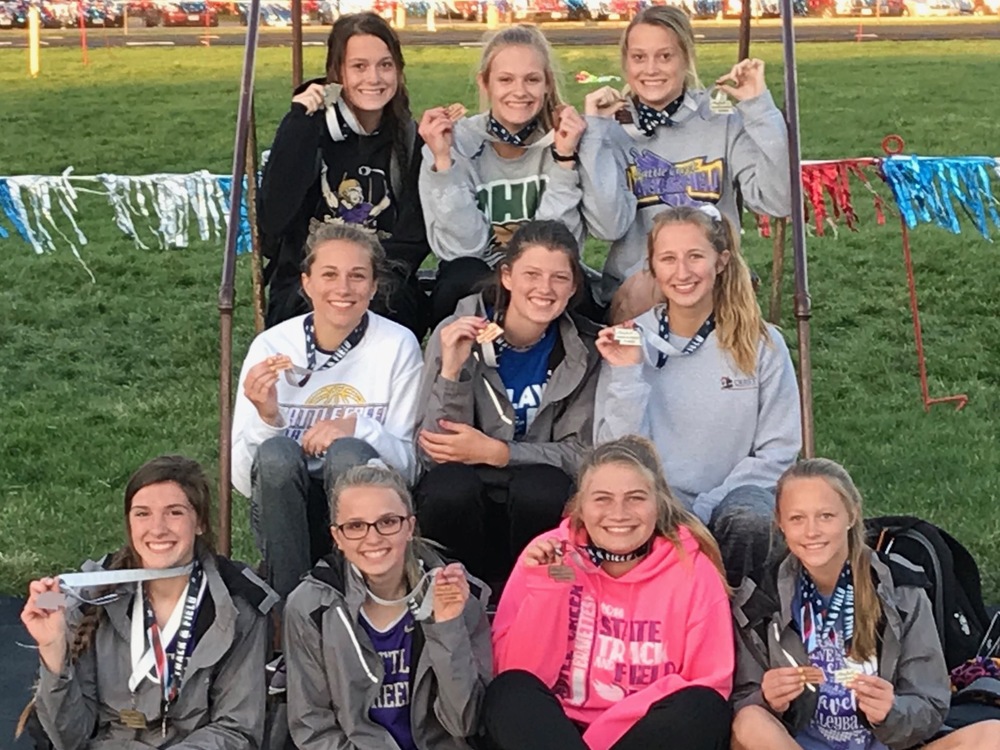 Bravettes Take Hardware at Northeast Nebraska Track & Field Classic
Angela Gray
Friday, April 26, 2019
Article by Hannah Bleich
All ten Bravettes who competed in the Northeast Nebraska Track and Field Classic on Thursday, April 25 returned to Battle Creek with hardware.
In high jump action, juniors Tria McLean and Riley Seifert finished in 5th and 6th respectively to claim medals for Battle Creek, while classmate Makenna Taake claimed bronze in the long jump with a leap of 16' 9". Fellow junior Abigail Meinke finished in 4th place in the shot put with a throw of 39' 2". The highlight of the day, however, was sophomore Renee Brummels who flew through the air in the triple jump to claim gold and set a new school record, a new meet record, and a new stadium record of 38' 7".
In hurdle action, Brummels and fellow sophomore BriAnna Zohner faired well. Brummels finished in 5th place in the short race, while Zohner claimed 4th place in the 300 meter event. Seifert also ran the 300 meter race and finished in 8th place overall.
In relay action, the sprinters set a new personal record and finished with silver after recording a time of 52.04. Members of that race include Shelby Obst, Paytyn Taake, Madi Taake, and Makenna Taake. Battle Creek also qualified in the 4x400 meter relay with team members Paytyn Taake, McLean, Lindsey Bolling, and Brummels. The Bravettes finished in sixth place overall in the race.
The team will be in action next on Monday, April 28 in Hartington for the Midstate Conference Invite, hosted by Crofton.