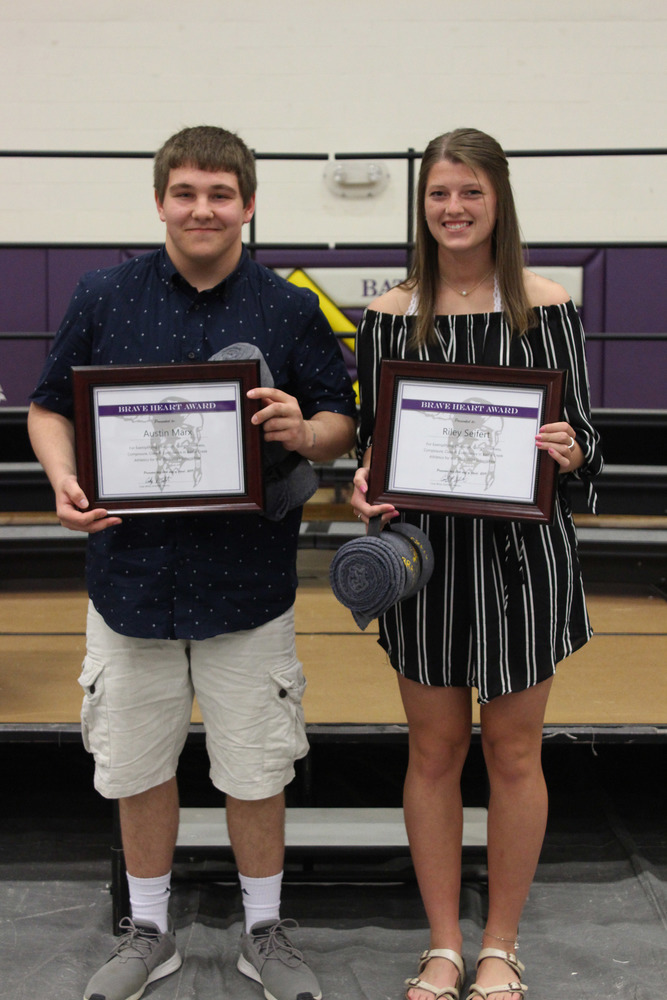 Marx and Seifert Honored at Athletic Banquet
Angela Gray
Monday, April 29, 2019
Senior Austin Marx and junior Riley Seifert were honored Friday night at the athletic banquet by being named the 2019 Braveheart Award recipients.
This award is given to multi-sport athletes who show composure, confidence, competitiveness, and character in sports and in school. Athletic director Cody Wintz mentioned that both were extremely coachable athletes who were always respectful and a positive example for others.
Austin is the son of Bill Marx and DaNay Loseke, and Riley is the daughter of BJ and Kari Seifert.