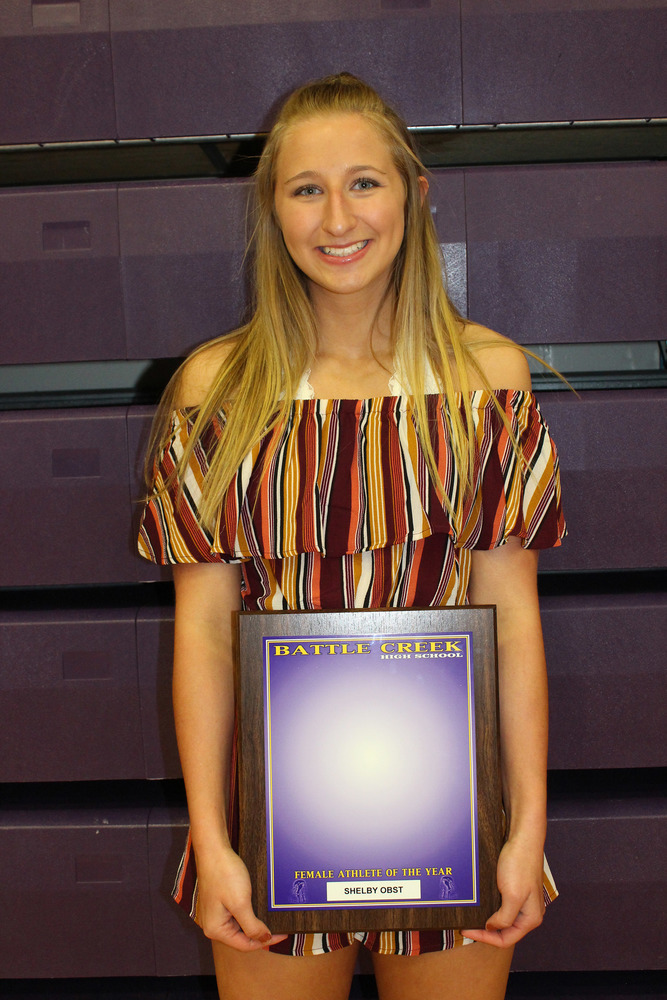 Shelby Obst Named Female Athlete of the Year
Angela Gray
Monday, April 29, 2019
Congrats to senior Shelby Obst who was named 2019 Female Athlete of the Year at the Battle Creek Athletic Banquet held on Friday night.
Osbt has been a three sport athlete throughout high school, playing volleyball, basketball and running track. She was a record-breaker in volleyball and holds the top spot for single game aces with 9, and she was named to the All State Honorable Mention list for her efforts on the volleyball court last fall. In addition, she was chosen to participate this summer in the Northeast Nebraska All Star Volleyball Classic. She is a Scholar Athlete for her efforts in the classroom, an award given to three sport athletes who maintain at least a 3.3 grade point average. She was named the Academic All State recipient in basketball this past winter. Shelby also received her 10 Letter Award at Friday night's banquet, a testament to her work ethic and dedication to Battle Creek Athletics.
Shelby is the daughter of Steve and Angie Obst of Battle Creek.