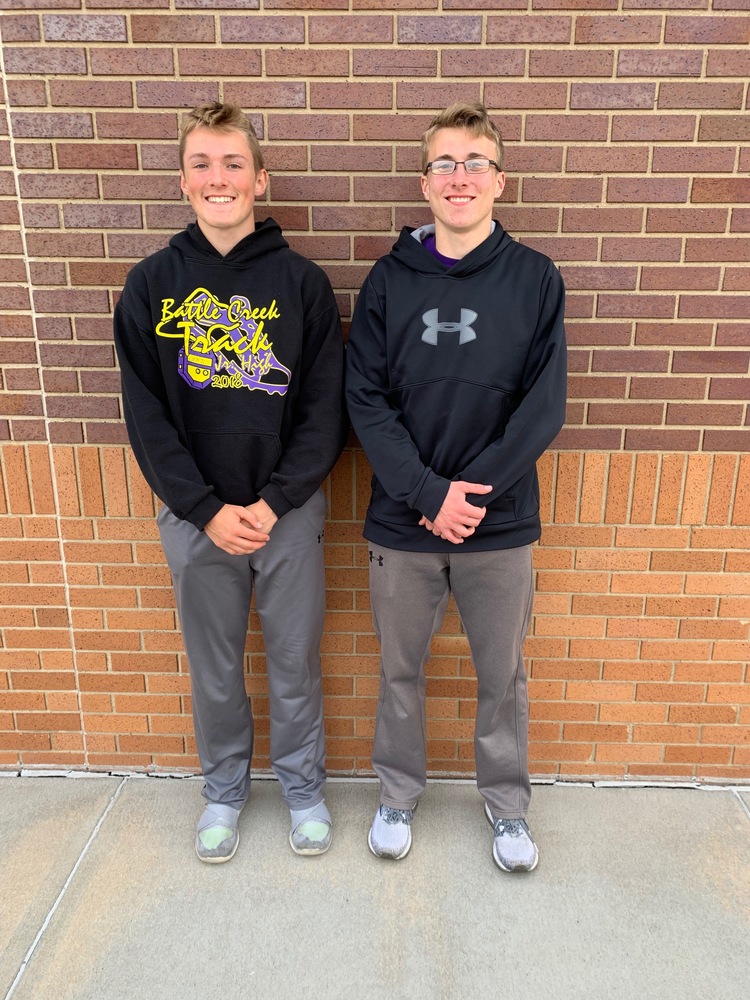 Braves Qualify Two For State in Five Events
Angela Gray
Monday, May 13, 2019
Congrats to junior Zach Zohner and freshman Landon Olson who punched their tickets to the Nebraska State Track and Field Championships to be held this coming weekend in Omaha.
At last Thursday's district competition held at Norfolk Catholic, Olson was the first athlete from Battle Creek to earn his trip. He claimed a district championship in the high jump and finished in second in the long jump. He will compete in both events in Omaha.
Zohner earned his trip to state in three events after claiming the silver medal in all three. He will compete in Omaha in both hurdle races as well as in the pole vault.
Congrats, Braves! You always make us proud!!