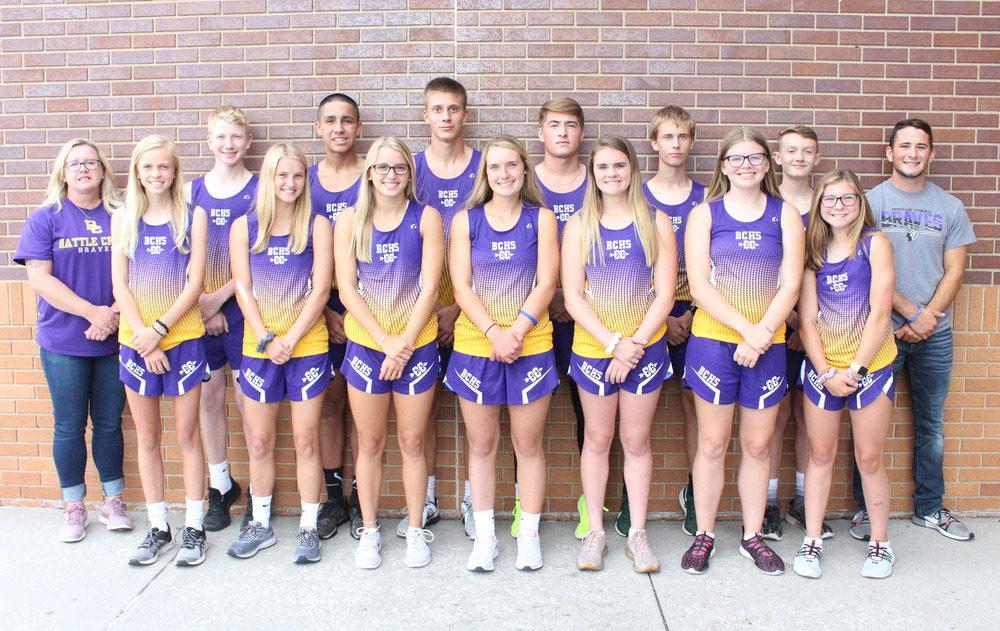 High School Cross Country Squads Kick Off Their Seasons
Angela Gray
Thursday, August 29, 2019
The high school boys and girls cross country squads will be in action today, Thursday, August 29, at Hartington.
Members of this year's boys' squad include (back row, left to right) Hunter Kreikemeier, Hunter Oestreich, Dylan Ahlman, Kobe Thompson, Marshall Herman and Kolton Wiehn.
The girls' team include (front, l to r) Maggie Bishop, Maddie Oltmanns, Lindsey Bolling, Bailey Hurlburt, Raina Lade, Zoe Hassler and Afftyn Stusse.
Both teams are coached by Jonah Heng and Kelli Wiehn.