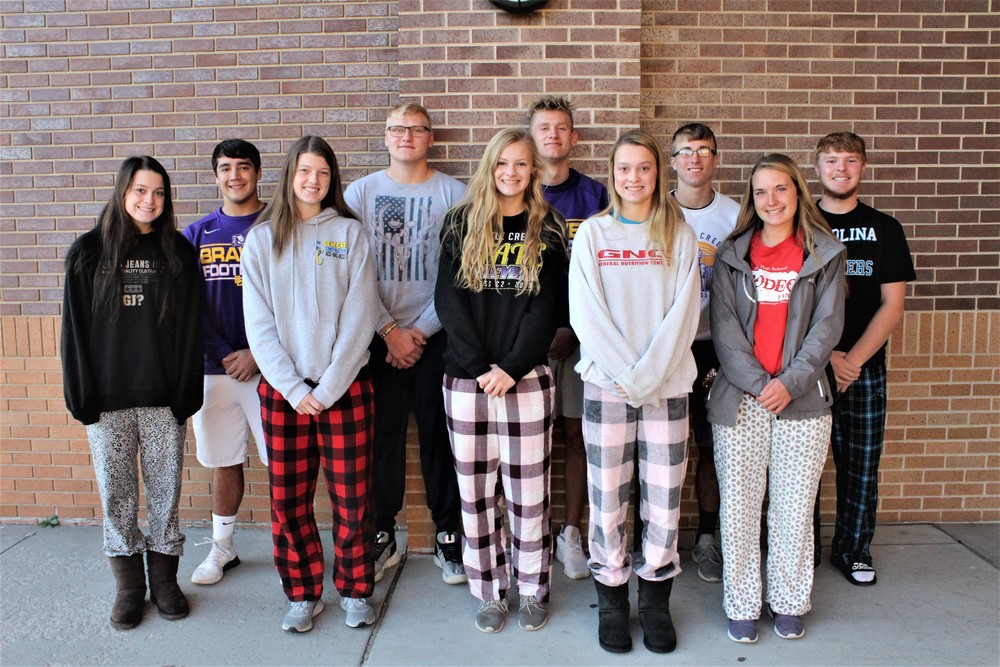 Homecoming Candidates Chosen at BCHS
Angela Gray
Monday, October 07, 2019
Monday kicks off Homecoming Week at Battle Creek High School, and last week, the senior homecoming candidates were chosen by the study body.
Selected as queen candidates were (front row, left to right) Madaline Taake, Riley Seifert, Tria McLean, Makenna Taake and Bailey Hurlburt. King candidates include Wyatt Schmitt, Luke Stueve, Slate Kraft, Zachary Zohner, and Dylan Mettler.
Coronation will be held this Saturday at 7:00 PM in the high school gymnasium with a dance to follow for students in grades 9-12.