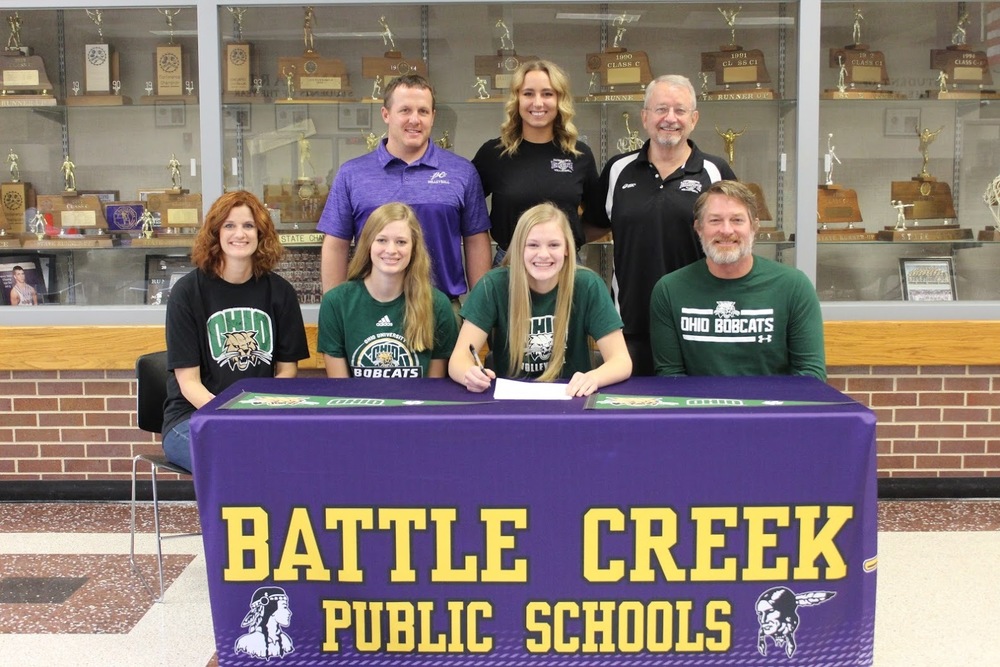 Tria McLean signs with Ohio University
Cody Wintz
Thursday, November 14, 2019
Tria McLean took a big step forward in her career today by signing her National Letter of Intent to continue her volleyball career at Ohio University. The Bobcats compete at the Division I level as a member of the Mid-America Conference (MAC).
McLean leaves the Bravette volleyball program with some remarkable career numbers. She finished her career with 733 kills, good enough for second in school history. Tria also finished in the top five for career ace serves with 117 and career digs with 702. Fittingly, McLean tops the chart in career set assists with 1,397 from the setter position, which she projects to play at Ohio.
Tria is "going green", but we know she'll always have a special appreciation for the purple and gold of Battle Creek. Congratulations Tria!