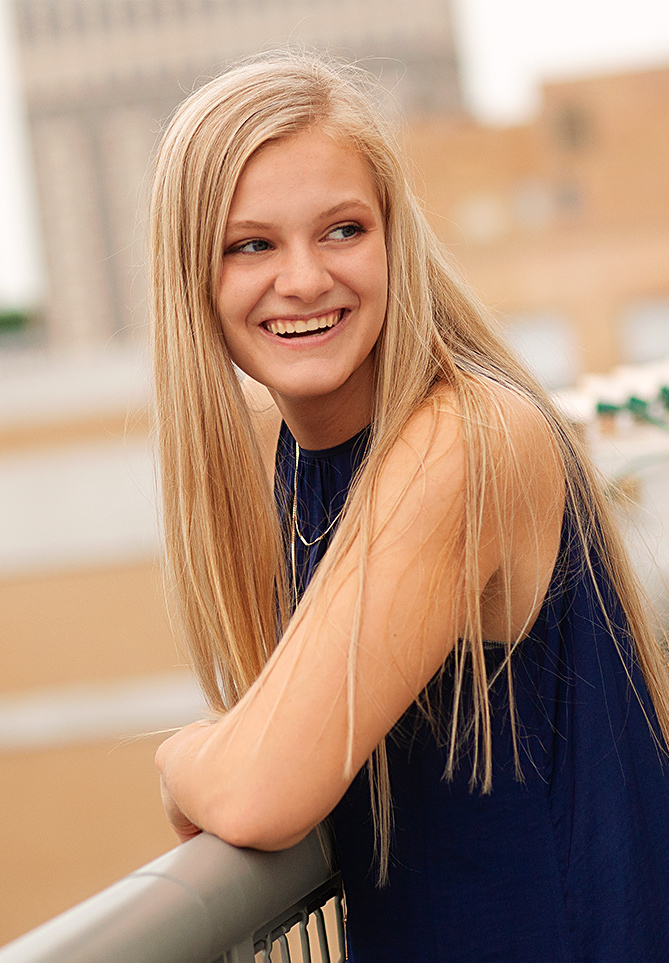 Tria Lynn McLean
Angela Gray
Monday, March 23, 2020
Tria Lynn McLean, daughter of Angie McLean and Brandon McLean, attended preschool at St. John Lutheran School before coming to Battle Creek Public Schools in kindergarten. She is a member of St. John Lutheran Church in Battle Creek.
Tria participated in volleyball and track during all four years of high school, serving as volleyball captain during her junior and senior seasons. She is a three time letter winner in both sports. In addition, she was a member of the basketball team for one season. For her efforts on the volleyball court, Tria was named to the All Conference team three times and to both the All State team and the All Area Elite 8 team as a junior and senior. In addition, Tria was selected to play in the Nebraska Coaches Association All Star Volleyball Game this summer in Lincoln, but she will be unable to compete in the event because she must report for college volleyball in Ohio prior to the game. She is a two time state qualifier in track where she competed in the 100 meter hurdles, the high jump and the 4x400 meter relay.
Aside from athletics, Tria was a member of FCCLA for three years.
For her efforts in the classroom, Tria has been on the A Honor Roll during all four years of high school, and she has been second in the class academically for four years. She has been selected by her teachers as Student of the Month on multiple occasions and has served as class vice president for three years.
Outside of school, Tria enjoys traveling to Omaha to play club volleyball at Nebraska Elite. During the fall, she worked at Poppy's Pumpkin Patch.
When asked to name her favorite subject, Tria listed art because it is fun. Tria listed her favorite memory from her time at BCHS as making it to state in both volleyball and track because she "got to spend time with [her] team."
After graduation, Tria plans to attend Ohio University where she was recruited to play volleyball. She will study the sciences while there and hopes to one day work in the medical field.
Best wishes, Tria!