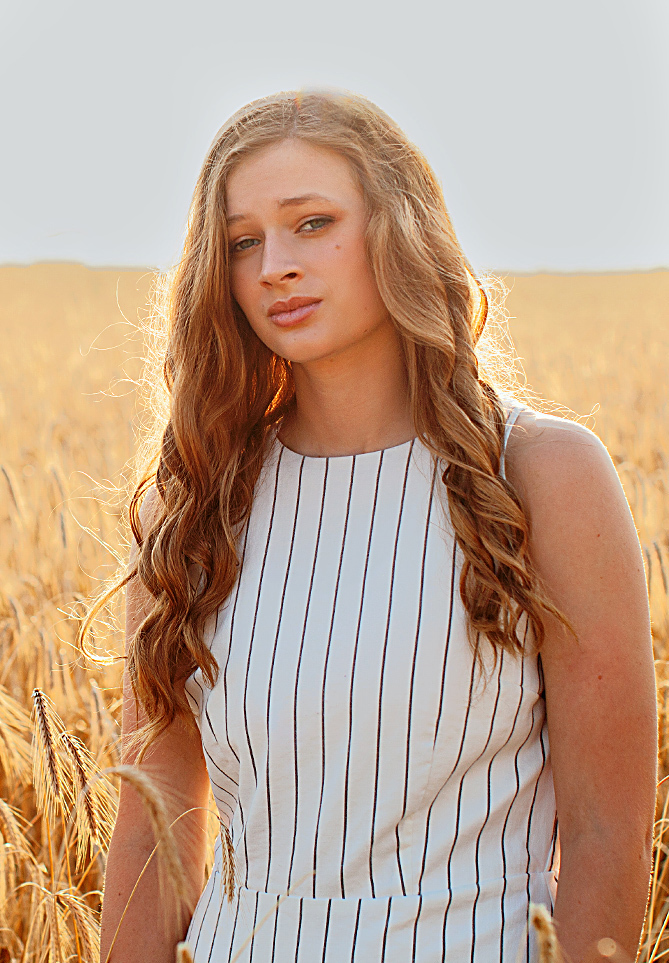 Kylee McLean
Angela Gray
Tuesday, March 24, 2020
Kylee McLean, daughter of Angie McLean and Brandon McLean, attended preschool at St. John Lutheran School before coming to the Battle Creek Public Schools in kindergarten. She is a member of St. John Lutheran Church in Battle Creek.
Kylee was active in golf during all four years of high school where she was a three time state qualifier. During her freshman season, she and her teammates claimed the runner-up title at the Nebraska State Golf Championships, and when she was a junior and senior, the teams finished in twelve place and sixth place respectively. She was a part of three district golf championships at Battle Creek. Kylee also participated in track for one season. As a freshman, she was named Golf Rookie of the Year, and as a sophomore, she was named Golf Practice Player of the Year. Following her junior and senior seasons, she was named Player of the Year, an award given to the golfer with the lowest scoring average on the team.
Aside from athletics, Kylee participated in speech and drama during all four years of high school, band for two years, and mock trial and FCCLA for one. During this past year, she served as the Speech and Drama President. In speech, Kylee was quite successful. She was named Speech Rookie of the Year as a freshman and Speech Underclassmen of the Year as a sophomore. Kylee was a district champ in speech on multiple occasions, but during her junior season, she claimed the district gold in extemporaneous speaking and went on to claim the bronze medal at the Nebraska State Speech Championships.
For her efforts in the classroom, Kylee has been on the honor roll all four years of high school. She was named Art Student of the Year at the end of her junior year, and she served as class president as both a junior and senior.
Outside of school, Kylee enjoys art, reading and writing, playing guitar, and reporting at News Channel Nebraska where she worked as a reporter and producer for two years.
When asked to name a favorite staff member at BCHS, Kylee mentioned Mr. Tucker Tejkl, stating, "He made learning an enjoyable experience and was able to grab my interest which encouraged me to learn more." Kylee listed history as her favorite subject because she loves learning about past events. Kylee listed her fondest memory as being a part of the speech team and spending time with such sweet people.
After graduation, Kylee will leave for the United States Air Force where she hopes to study military intelligence or space systems.
Best wishes, Kylee, and thank you for your service!