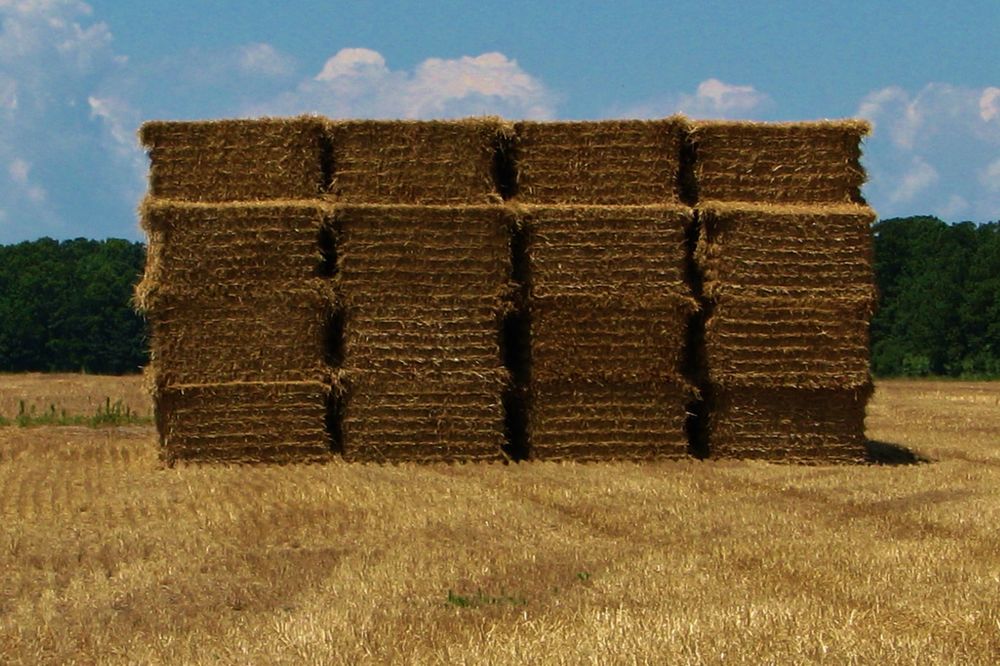 HAPPY FRIDAY!!!
Jake Luhr
Friday, March 26, 2021
Happy Friday Everyone!
Cut the Strings - a Parable
"The first police officer reaches under the one-ton bale of hay and attempts to lift it off of me. Of course, it doesn't budge. He grabs his flashlight and shines it under the hay into my face. I blink. He yells over his shoulder to his partner, "He's alive! He's alive! Help me move the hay."
Even working together, two officers can't move it – not a fraction of an inch. A thousand pounds each? Of course they can't move it.
"Cut the strings," I whisper. My voice is weak. They can't hear me. I'm not going to last much longer. If they will just cut the strings, the bale will break apart, and they can drag me out of here.

"Lift, Joe, lift!" I hear.
"Just cut the strings," I mumble.
"C'mon harder."
"It's too heavy! We can't lift it. We gotta go for help! Hang on, we'll be right back!"

I am alone again in the growing darkness. Wonderful painless, peaceful, irresistible sleep beckons. I struggle to remain conscious.
Where are they? How long does it take for police, fire, ambulance, to arrive? Where is the Coast Guard? Where are the Marines? Where is that one old farmer with enough common sense to just cut the strings?
The desert air grows chilly as the sky darkens. I grow weaker. Dizziness overcomes me and I begin to drift off into that gray space somewhere between the living and the dead.

Help finally arrives. One of the police officers bends down so I can see his face. "Hold on! A fire engine is here. There are six men aboard."
I do the math. Two big, strong cops and six burly firemen must move a ton of dead weight off me. That's two hundred forty five pounds each. No way can they possibly do that – but somehow, miraculously, they do. A couple of neighbors who have arrived at the scene stand by to catch me. They lower my limp body to the ground where I lie in a broken heap.
Why didn't they cut the strings? They could have saved a long, tortured hour.
How heavy is hay? A piece of hay is about the weight of a feather. How many pieces of hay does it take to make two thousand pounds? Lots. That package of sixteen bazillion individual pieces of hay wrapped in a gigantic bundle is a crushing weight. But separated, it would have been nothing. I feel bad saying this, because it makes me sound ungrateful – and I am very grateful to the guys who saved my life that night – but there is a point to be made here, isn't there?"
If we allow our problems to be baled and tied, our ability to problem solve and fix them becomes crushed and paralyzed. However, when we "cut the strings" we can solve each smaller problem as we are able. We can free ourselves from them without worry of being crushed. There is no shame in asking for help. Anyone of us may be called upon to "cut the strings" for someone being crushed under the weight of their problems that have been baled and tied. Remember, it doesn't always take a big solution to overcome a big problem. Sometimes you just have to "cut the strings".
Happy Friday!