This Art class is "stacked" with talent! Art 3 & 4 advanced Art students.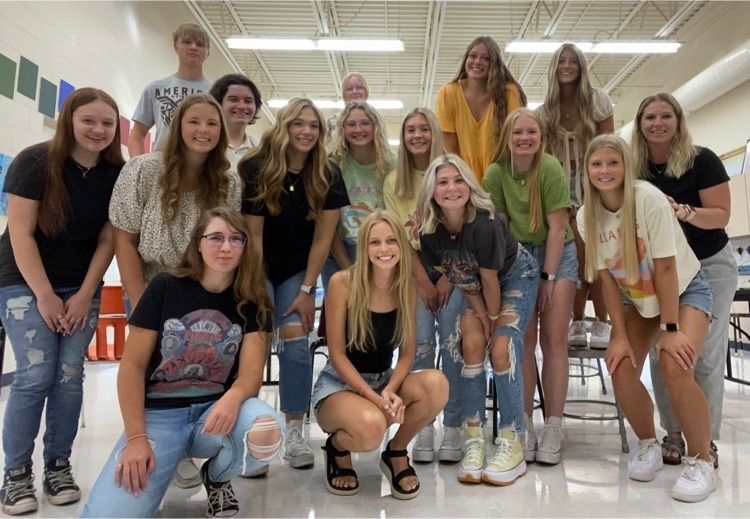 Parents / Guardians: There was some confusion brought to my attention in regards to online completion of back to school forms. At both the JH/HS and Elementary level, we are completely online this year for form completion. If you do not know your PowerSchool login or do not have your PowerSchool login, please call your respective office and ask for assistance. We also have computers readily available at school to complete the forms, if needed. Paper copies will not go home this year other than at the elementary for 'Doubles' permission and Activity Fees. Once you're logged on, it's so much simpler than filling everything out by hand for each child. If you have concerns about the new process at the elementary, I would encourage you to reach out to myself, Mr. Childers, and I will gladly explain the 'why' behind our changes. Thanks!
Battle Creek Public Schools was fortunate to have these wonderful Mid-West Bank employees stop by Tuesday morning to wish our staff a great school year. Thank you @MidwestBanks for your support of Battle Creek Public Schools. #BCPRIDE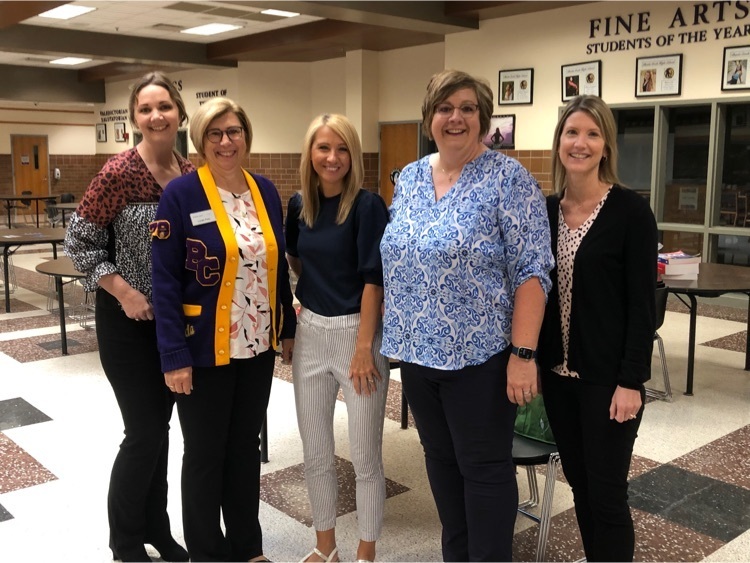 Battle Creek Elementary Reminder! Our Elementary Open House / Meet the Teacher night will be tonight, August 9th, from 5:00pm-6:30pm. We would love to see all of you here. Feel free to bring school supplies and your free/reduced lunch paperwork with you in order to make Thursday a little more simple! All other paperwork (for the most part) should be completed online. If you need help with that process, please call the office at (402) 675-8085. We are working to go almost paperless, which means this year will be a different process than in the past, but it will make future years so much simpler! I am excited to start another year at Battle Creek where excellence is just part of our culture! Mr. Childers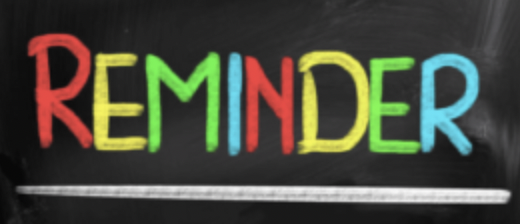 Reminder To Student Athletes: Physical forms must be turned in by Monday, August 8th in order to participate in practice. Please turn forms into the office.

Ladies and gentlemen, it is an honor to introduce the inaugural class of the Battle Creek Public Schools Hall of Fame! Let the legends of our school and community be told and preserved forever! Welcome the Class of 2022! For more information, visit our school website.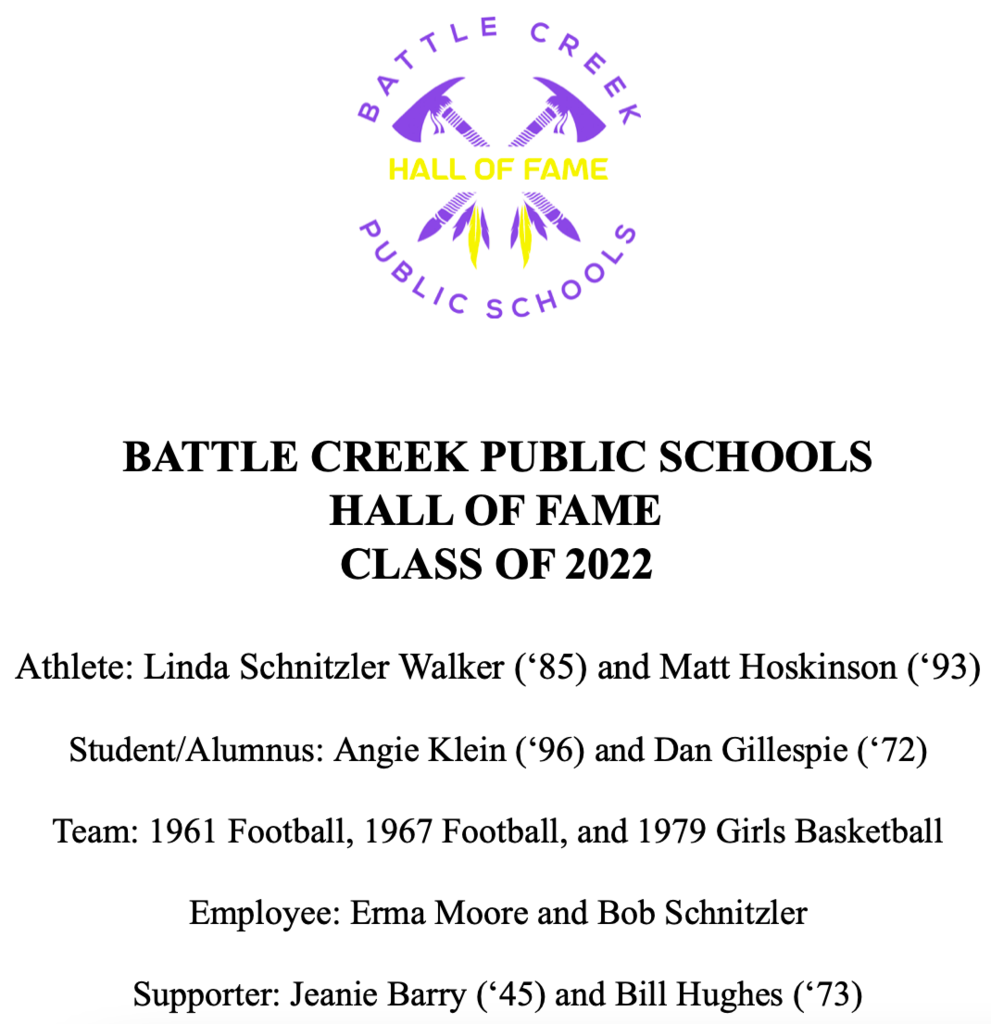 GET READY!! BCPS will be hosting the very first BCPS Hall of Fame banquet on 10/22/22 at BCHS. Any information about the event or the BCPS Hall of Fame can be found on our school's webpage or this link
https://www.battlecreekschools.net/page/hall-of-fame
. More info on the way!

BCPS is having a Tech Garage Sale! All items are sold AS IS. Desktops and iPads have been reset to factory settings and are all in good working order. iPads will come with charger. First come, first served! Solid cheap options here! Email Cody Wintz at
cwintz@bcpsne.info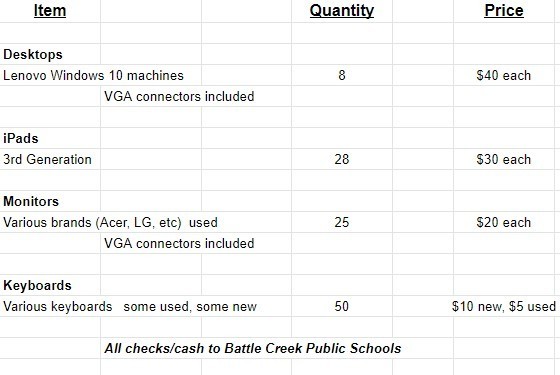 Battle Creek Parents / Guardians / Students, The below message pertains to class lists, teachers, our back to school night, and our first day of classes. We look forward to another great school year!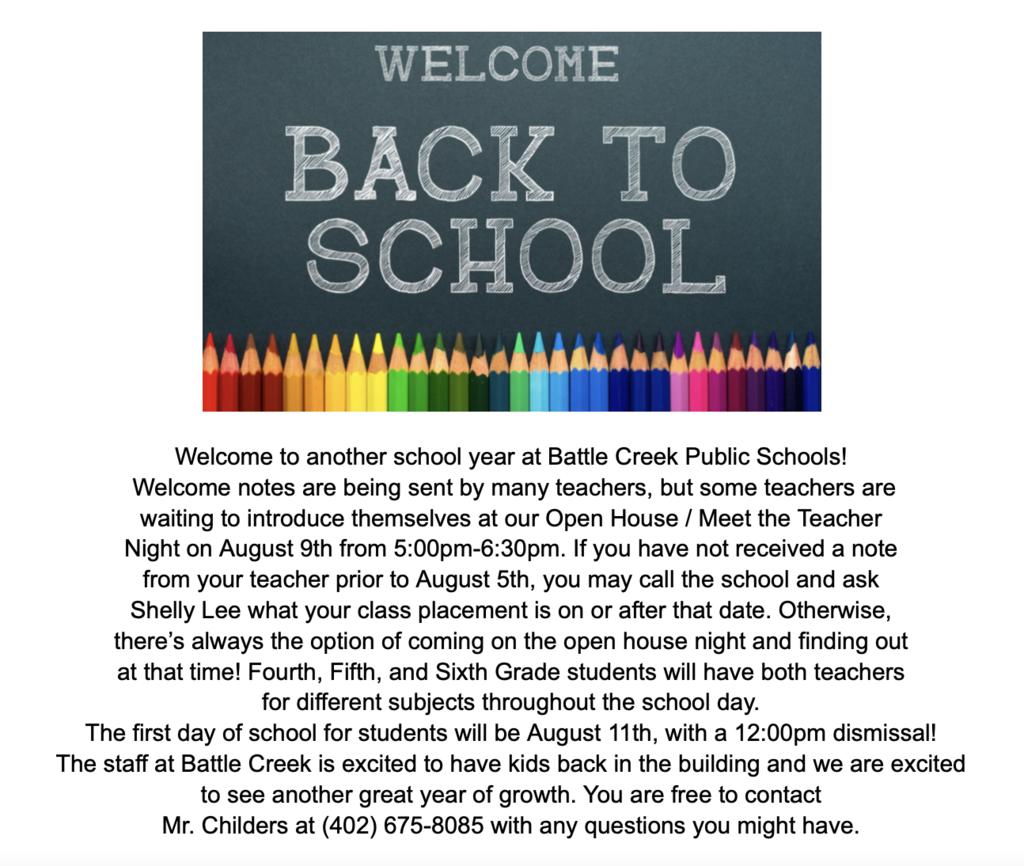 9-12 Fall Athletes: Just a reminder that all Physicals and NSAA Forms are due to the BCHS office BEFORE Monday, August 8th. Forms must be turned in the office in order to participate in practice.

Join the FFA on Friday, August 12th at 6:30 PM for our annual back to school picnic at the Battle Creek City Park! Parents and families are welcome, but must RSVP to Mr. O'Brien.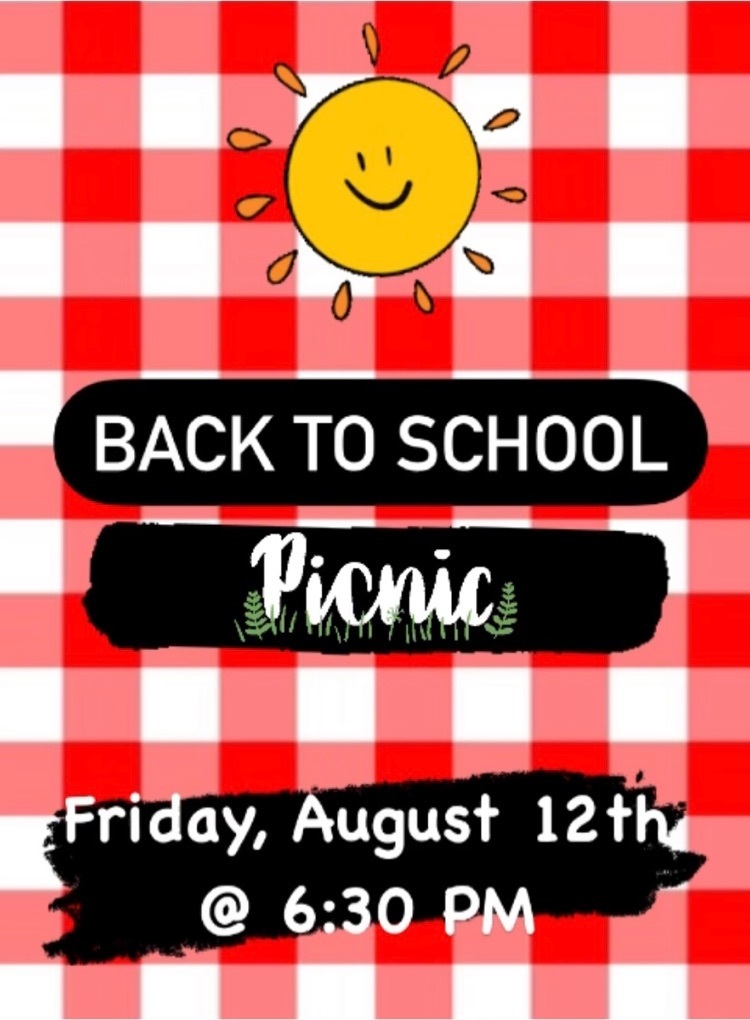 The "hitch" stunt they learned today at LevelUp Cheer camp! 🎉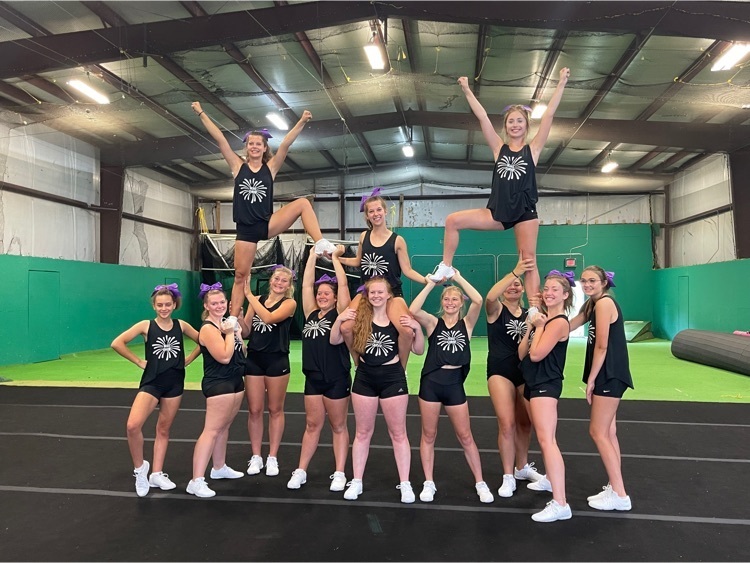 BC Cheer getting in some bonding time before cheer camp tomorrow! Sponsors Mrs. Miller and Mrs. F are enjoying the camping, too. 🥰 (Not pictured Dani Sheppard…and Mrs. F behind the camera.)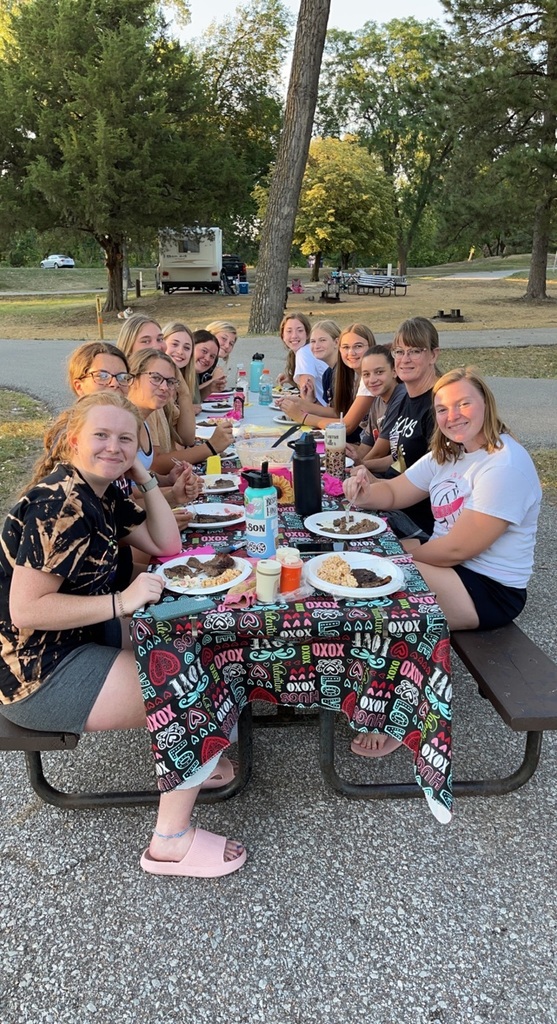 Battle Creek Elementary / Junior High Supply List for the 2022-2023 School Year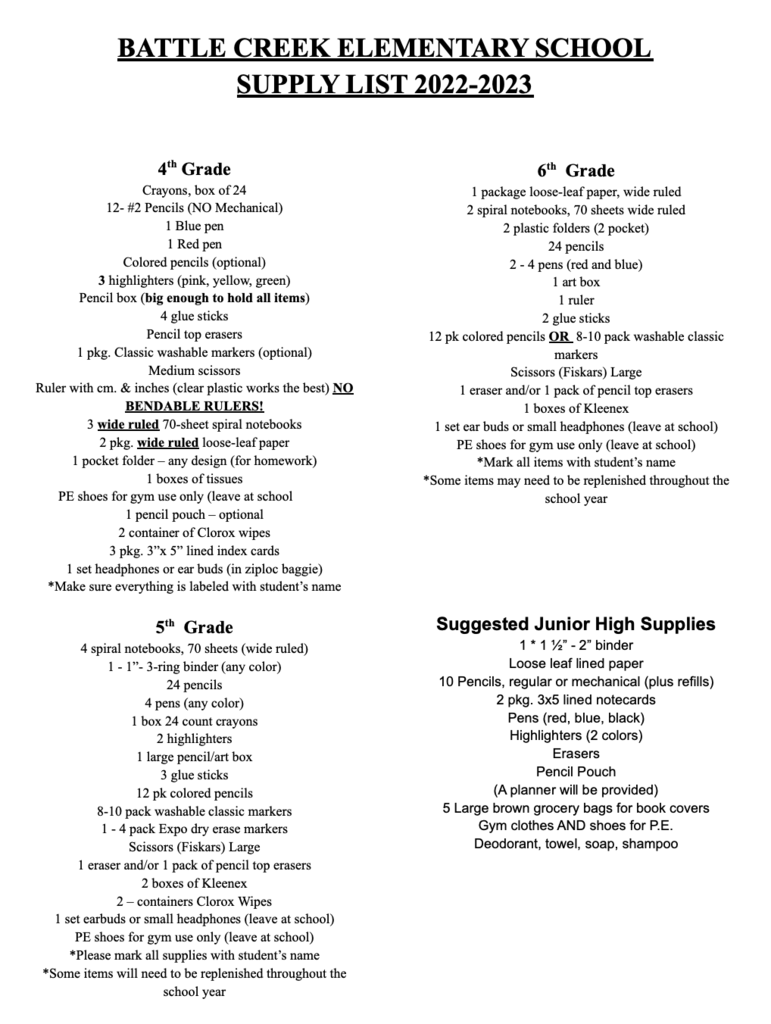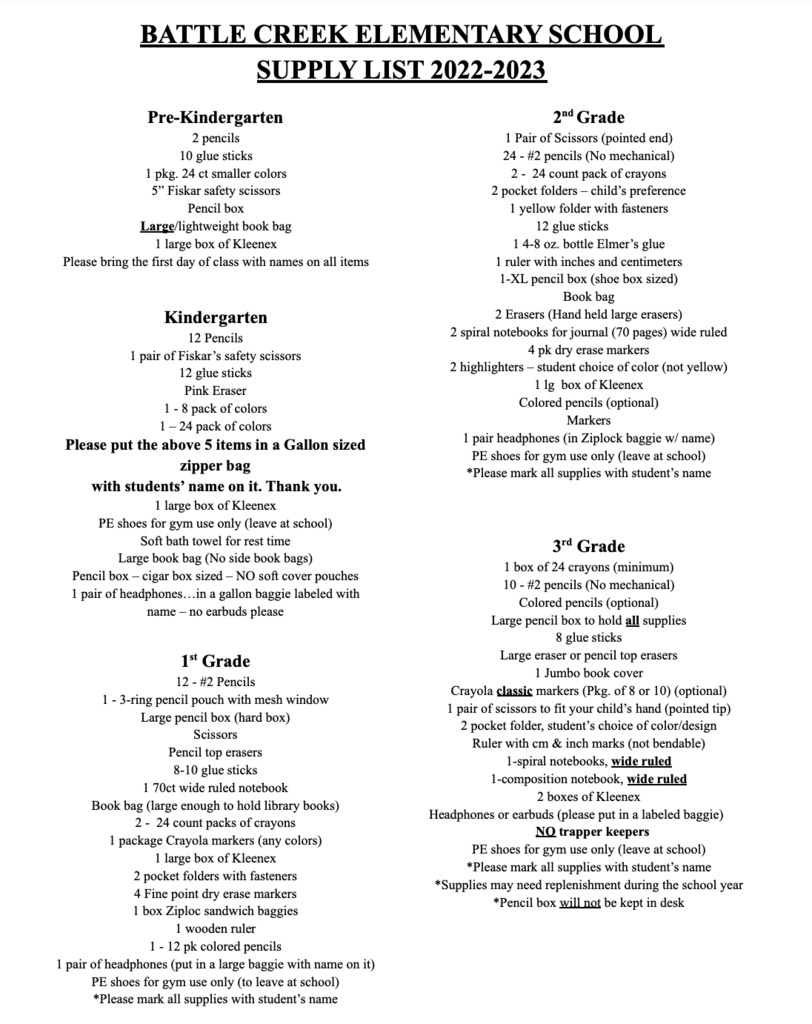 The National FCCLA Qualifiers are headed home with so much to be proud of. They attended the award session to get their STAR medals on their last day. Brennen Weidner and McKinley Hanson were awarded Silver medals, and Brittany Borchers was also awarded a Silver medal. Breanna Borchers was awarded a gold medal and ranked in the nation's top ten, and Carli Hamilton was awarded a gold medal and runner up! The conference was a great experience for this group!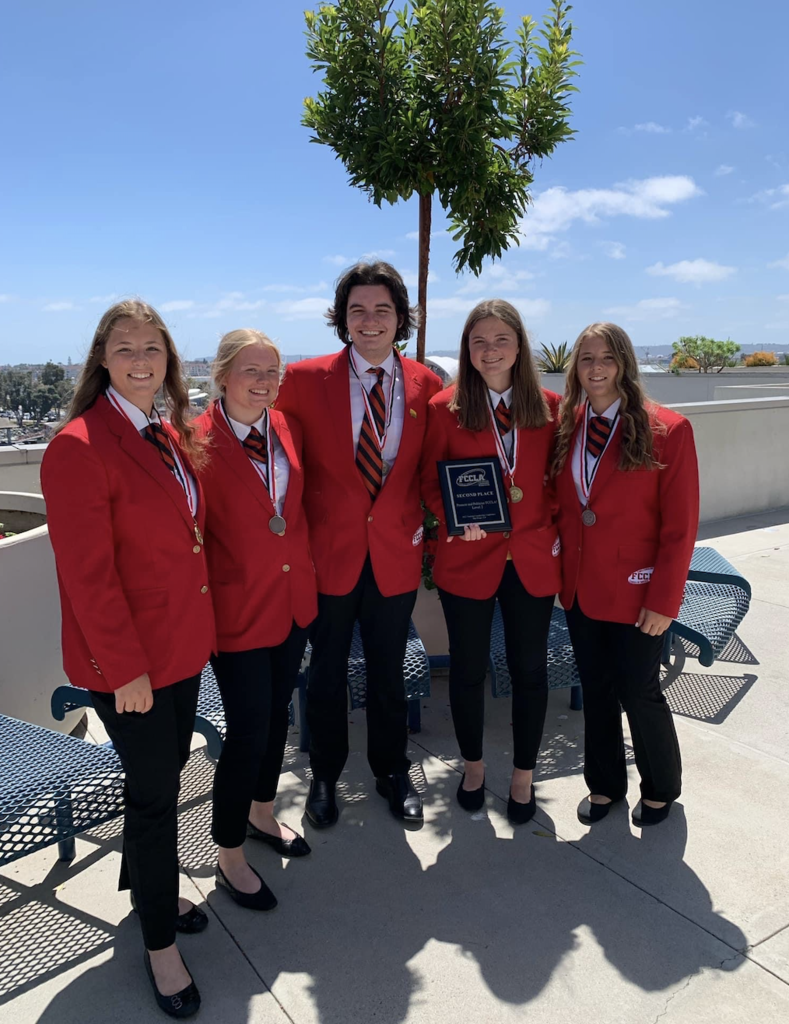 Carli Hamilton is a NATIONAL RUNNER-UP!! Congratulations on placing second at the National Competition. Carli worked to promote FCCLA in the school and created a presentation advocating for the Chapter. Way to represent Battle Creek High School!