6-0 Cedar. 11:25 Q2. XP fails. #nebpreps

0-0 after Q1. Cedar driving inside 5. #nebpreps
Even in the cold, we get to practice the National Anthem for tonight's football game!! 💜💛 #gobraves #gobravettes #bcpsne #music #bccheer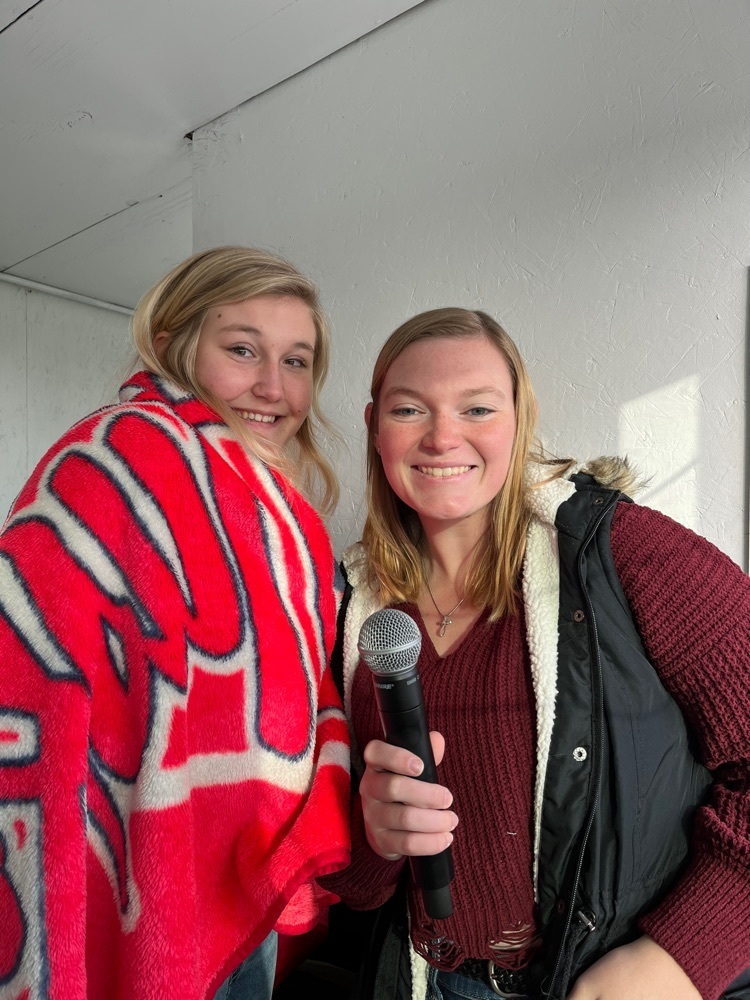 BC ART Annual Mini Canvas Art Show Top 3 WINNERS! Ally-Delaney-Brenna (Goofy Goobers) Brek T. (Deer Landscape) and Jenneca S. (Tree Landscape)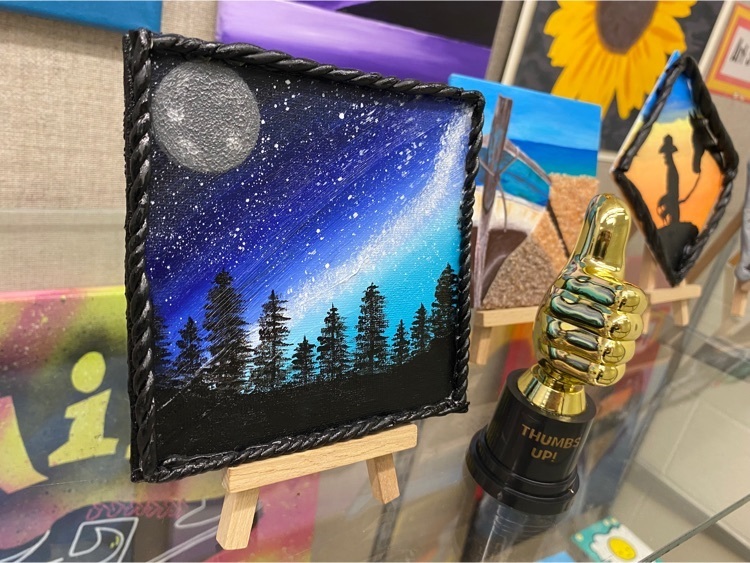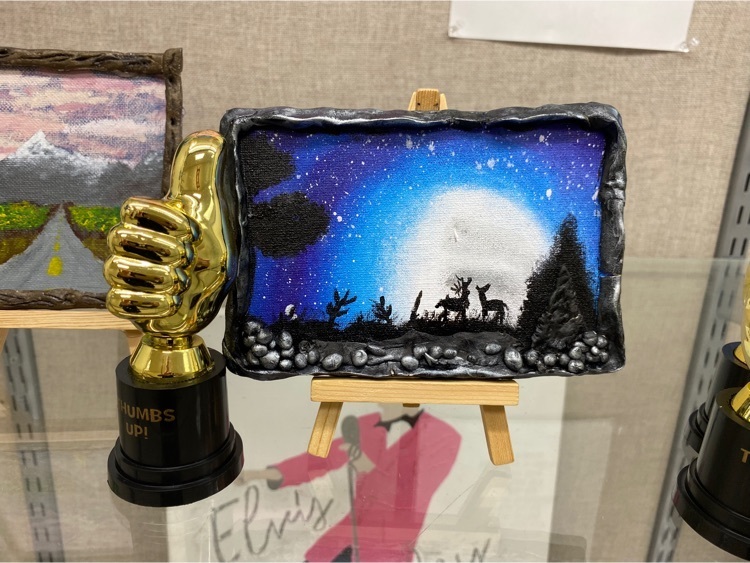 On Tuesday, November 8th, Battle Creek Elementary students cleaned up parts of the community and helped residents clean up and bag leaves in their yards. They also cleaned around the Elementary School, High School Athletic Complex and picked up two huge dump trailer loads of leaves and sticks from the park! Great work BC Elementary students! #CommittedToExcellence #OurWhy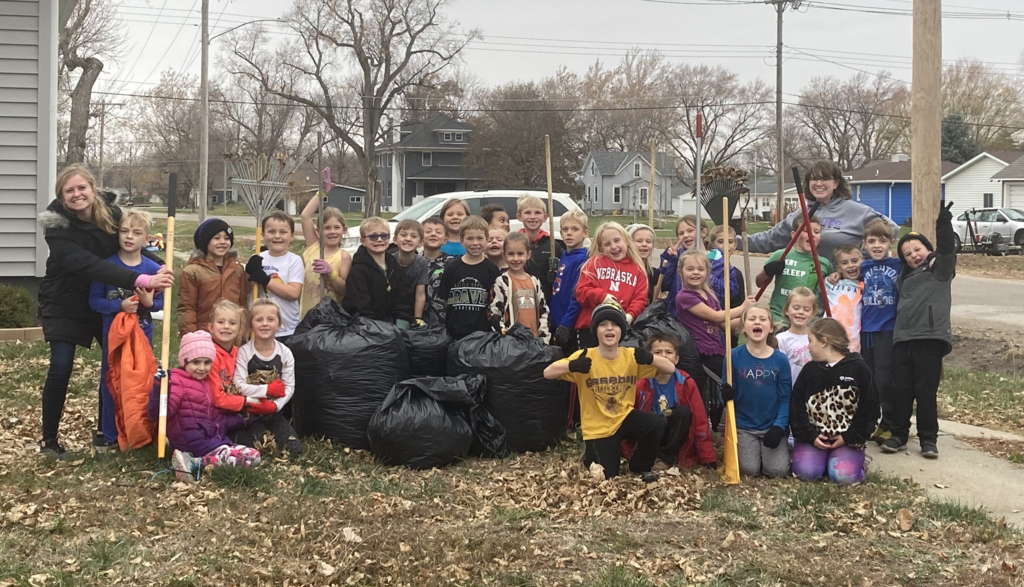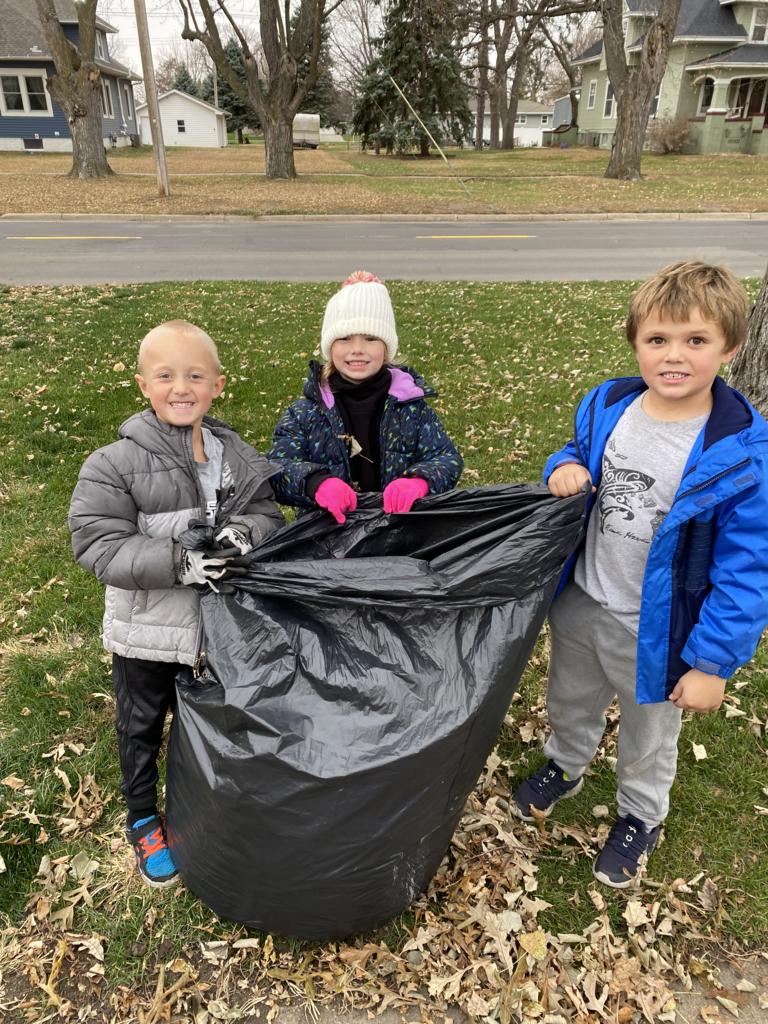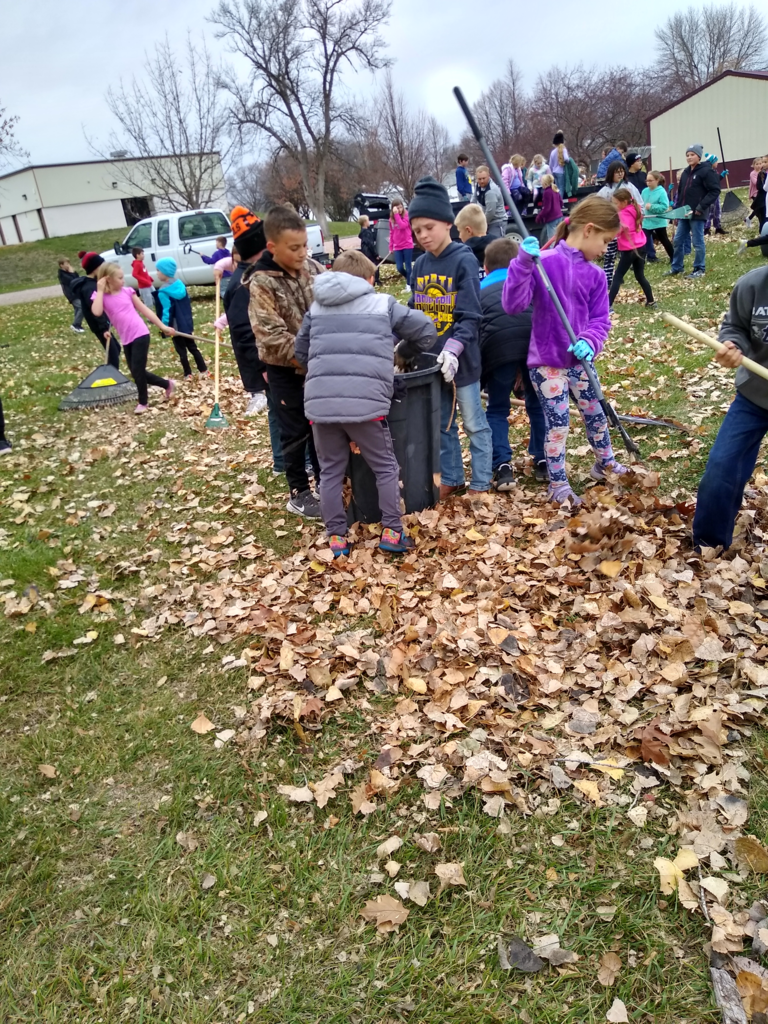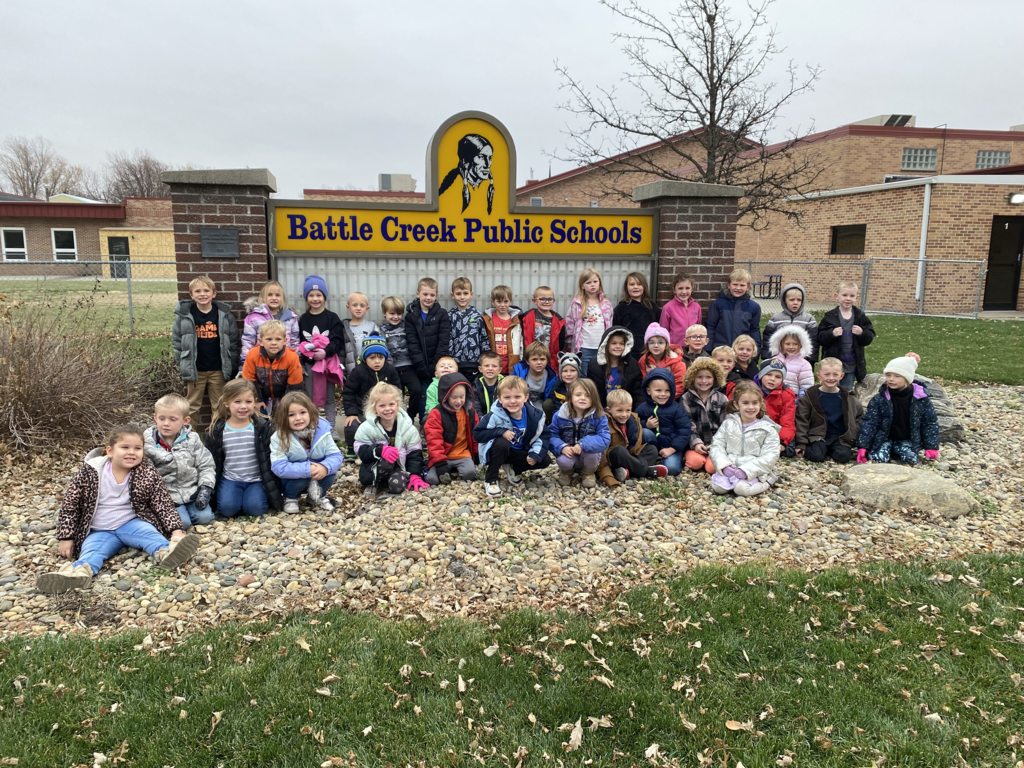 Battle Creek's students are responsible for creating all of the graphics on our scoreboards for our school's sporting events. Today, Mr. Heng's classes are programing the scoreboards for the winter sports season. #BCPRIDE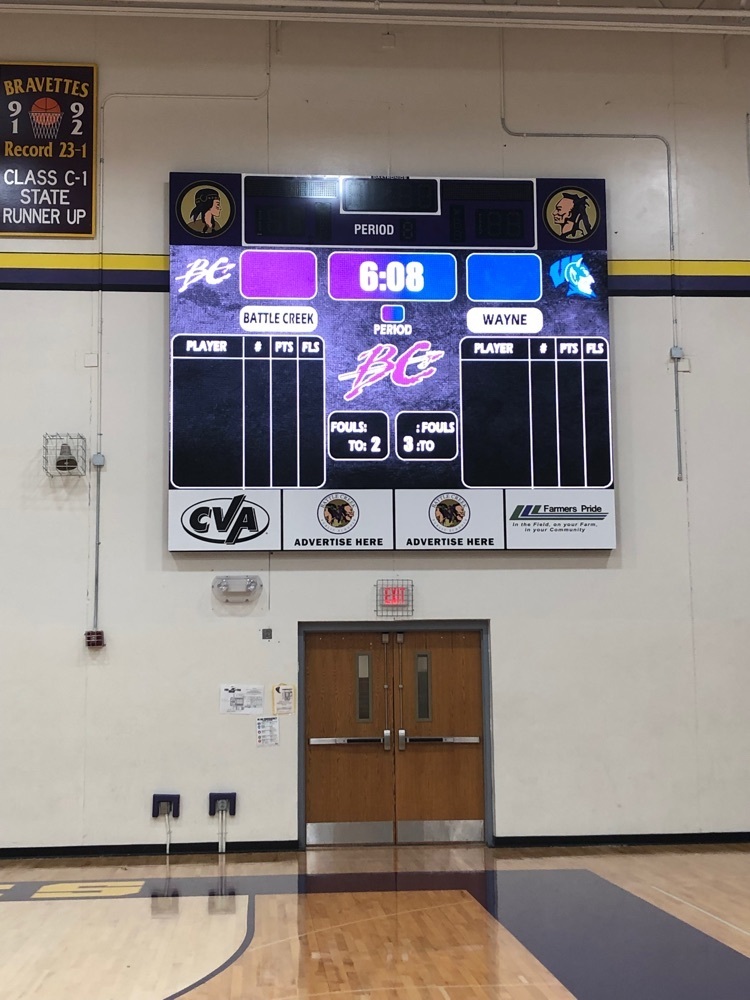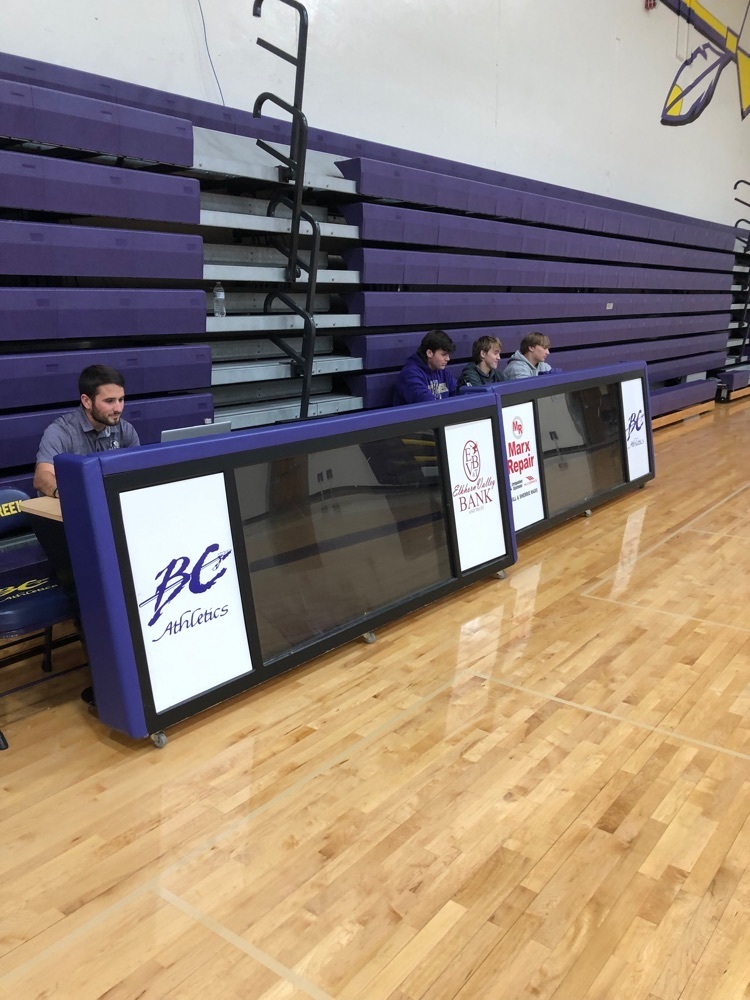 I would like to send a huge shoutout to the Battle Creek Public Schools lunch ladies. Yesterday we had Chili and cinnamon rolls, today we have meatloaf, baked potatoes, fresh salads. #Homemade. Thank you!

Battle Creek is looking for volunteers to help out at the Mid State Conference One-Act Championships next Tuesday, November 15th at Johnny Carson Theatre in Norfolk. Please contact Cody Wintz at
cwintz@bcpsne.info
if able/interested!

We are reaching out to see if any community members have any large propane heaters to use for both sidelines on Friday night. Please reach out to Cody Wintz at the high school if you can help out. Thanks!
This morning, FCCLA had the opportunity to present $1000, that was raised from the Pink Out Event, to Faith Regional. This money will be used to assist those fighting cancer in some way at their facility. We are so grateful for all the help and support!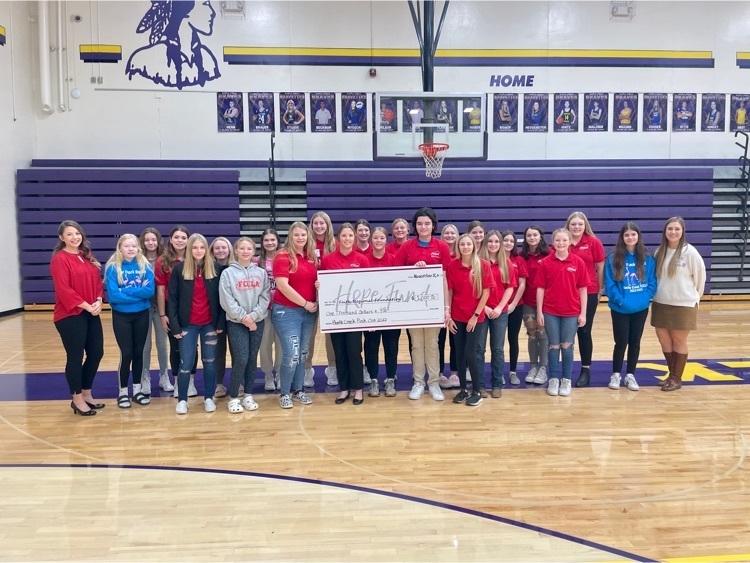 Thursday JH Girls BB update: The games will now start at 3:00, B team followed by A team. These games are in Plainview.

(Please help spread the word! We are still looking for several laws/yards to clear leaves from on Tuesday, November 8th.) Our Battle Creek Elementary students are looking to help out community members, most specifically those that can't do the cleaning on their own, by raking leaves and bagging them up around houses/yards. We will send individual classes out into the community, so we think we can do 10-15 lawns on Tuesday afternoon, November 8th. If you or someone you know could use the support, let us know by calling the school and/or emailing
cchilders@bcpsne.info
... The lawns need to be within walking distance of the school, so in the town of Battle Creek. Our students and staff will provide the workers and the rakes, but we ask that you provide the bags for us to put the leaves into.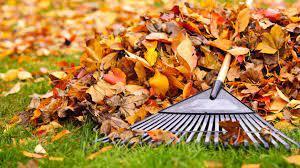 Honey Sunday is here!! BC National Honor Society members will be going door to door today from 1:00-3:00ish selling jars of locally collected honey. Proceeds go towards the ARC of Norfolk!

Friday's semifinal football game vs Cedar Catholic will be played at Bob Schnitzler Field in Battle Creek at 7:00 pm.

Uhlir and Braves respond. 28-14 Braves 4:09 Q4 #nebpreps

HSC scores on a long TD pass. 21-14 BC. 7:54 Q4. # nebpreps

HSC scores on a long drive. 21-6 Braves. XP fails. Start of Q4. #nebpreps

Boom! Toss to Obst with a BigTime Schroeder block and it's 21-0 Braves after the Korth XP. 3:49 Q3 #nebpreps