Don't forget about this easy way to earn money for our school!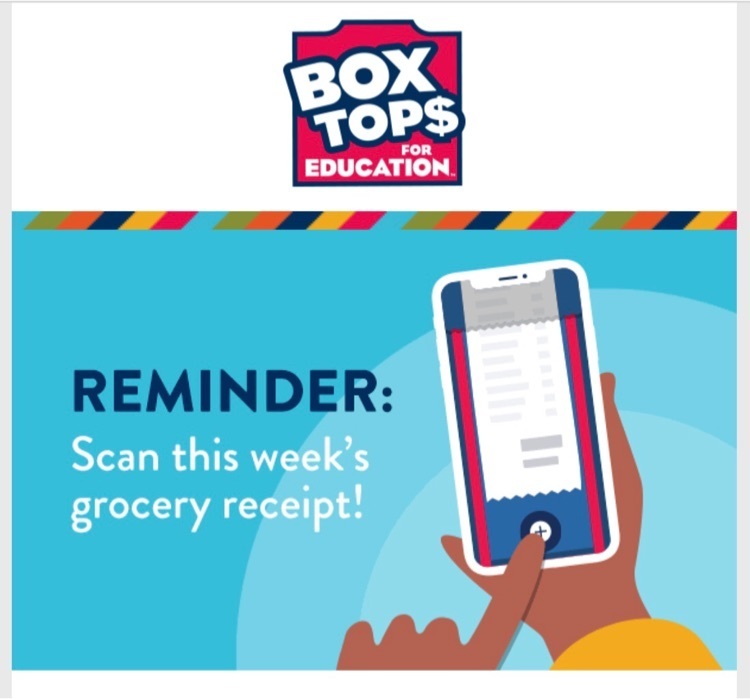 Battle Creek High School recognizes excellence in students in a variety of ways. Congratulations to Rebecca Arkfeld for being selected as outstanding Speech student for 2020-21. Thank you Rebecca for sharing your humorous talents during your years at BCHS.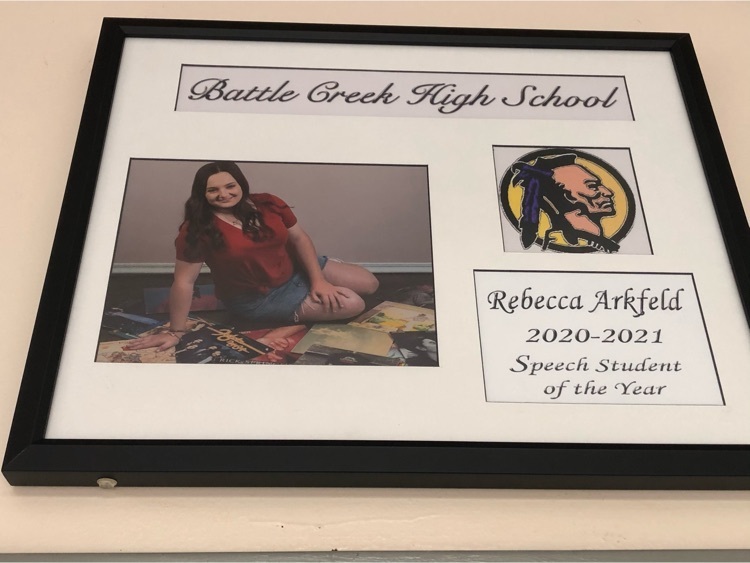 The medal came in!! Renee Brummels received her All-Class Gold Medal for the Triple Jump today. Congrats Renee!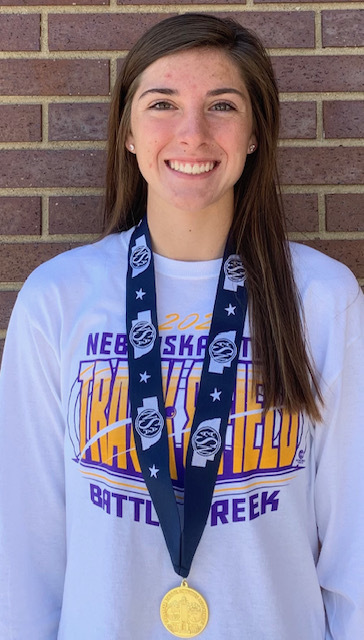 Congratulations to Payton Frederick on his 15th place medal at State Golf! He shot the low round of the day across the entire field to work his way back into contention!! Two great par saves on 17 & 18. He showed some #braveheart today! 🏌️🏌️

PFred with a great par on the island green of 17! He's playing well today, +5 with one hole to go in his HS golf career.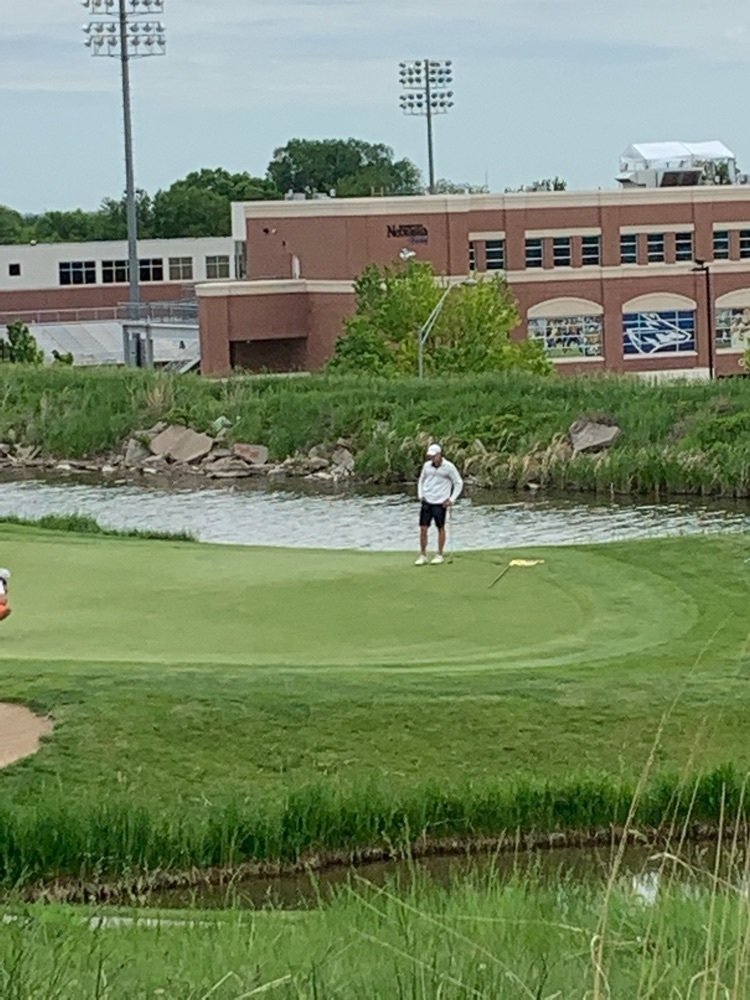 Lindgren with the par attempt on 18.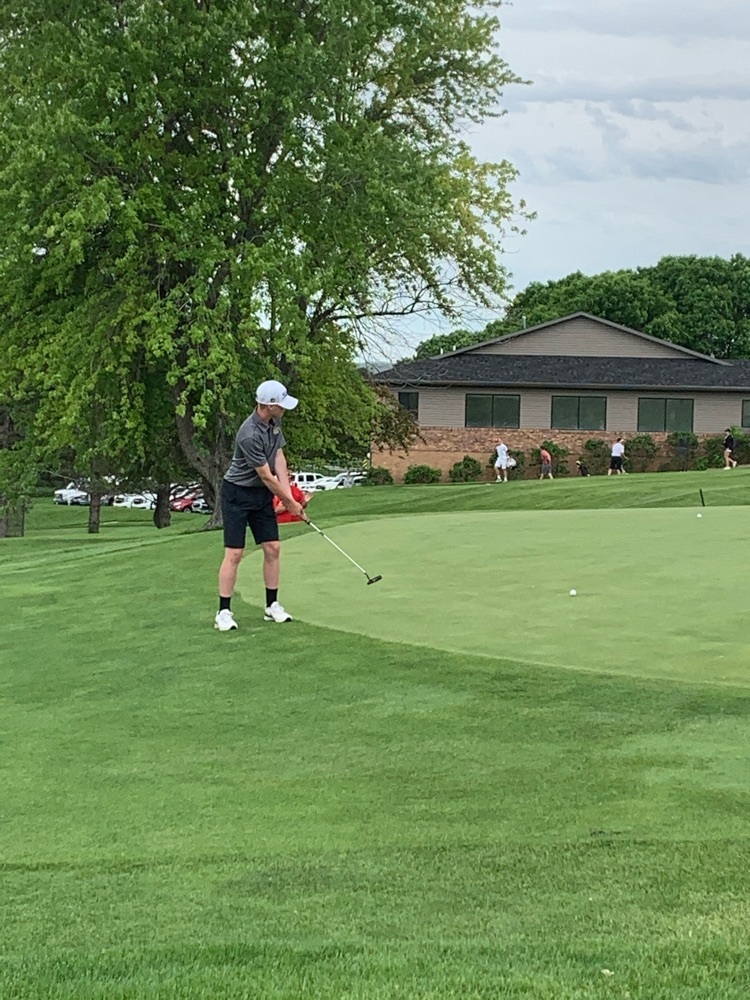 Garrett Finke with the birdie attempt on 18.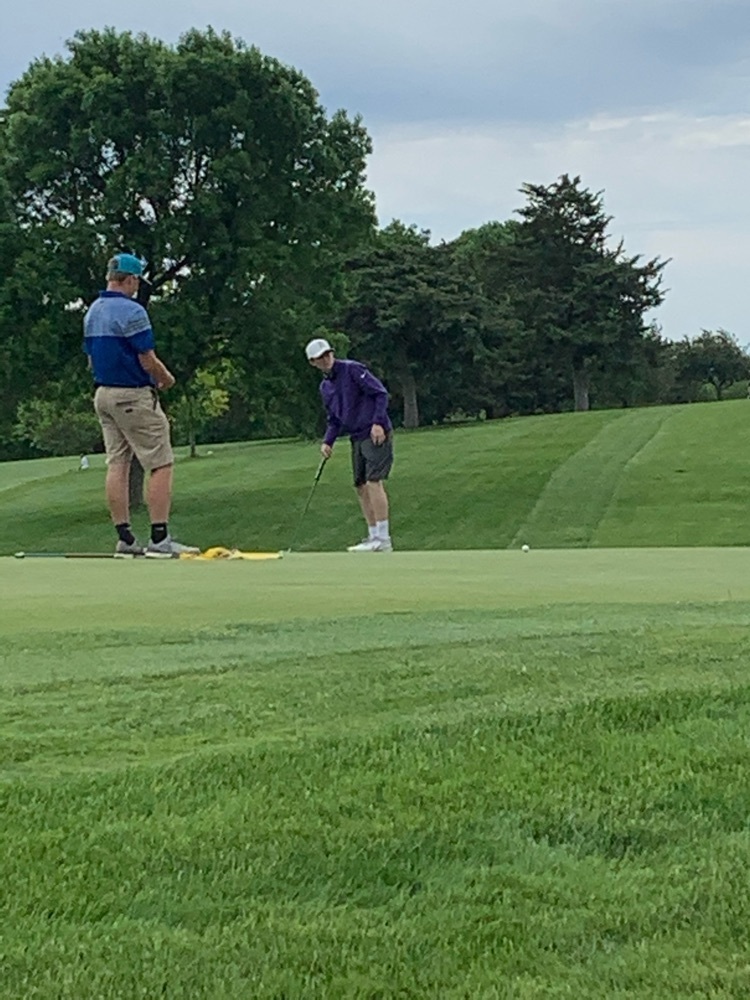 Beckman lining up his par putt on hole 13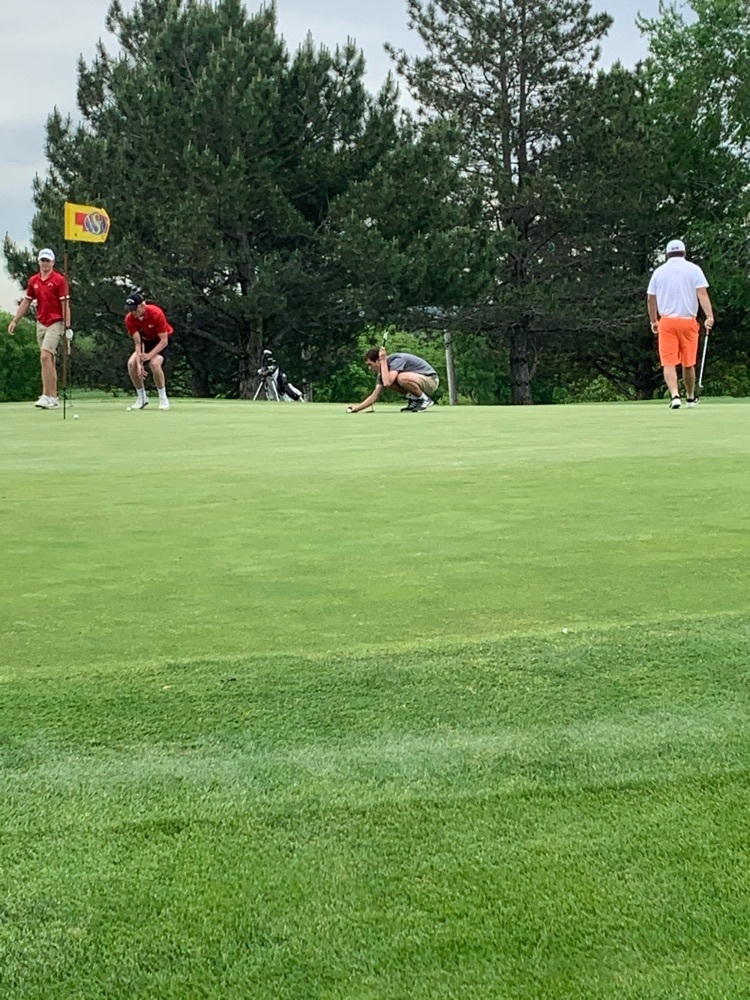 Summer Weight Room Hours at BCPS Current Student-Athletes Monday-Thursday mornings HS Boys 7:00-8:00 a.m. HS Girls 8:00-9:00 a.m. JH B/G 9:00-10:00 a.m. Community Hours Monday-Friday mornings 6:00-7:00 a.m. Monday-Thursday evenings 6:00-8:00 p.m.

Many families wanted their children to be able to use Accelerated Reading (AR) this summer; so BCPS opened the app. The summer session is May 19-July 31. It is open M-F from 8 am to 8 pm. Happy Reading. Any question should be directed to this year's classroom teachers.

Battle Creek Booster Club Golf Tournament. Get signed up for a fun-filled day!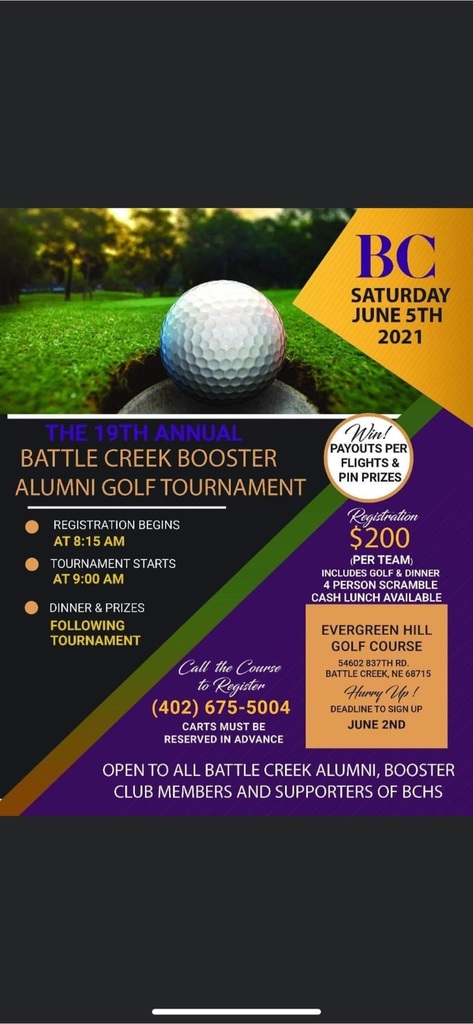 Paytyn Taake has made the finals of Long Jump!

The girls getting ready to cheer Paytyn on in the LJ!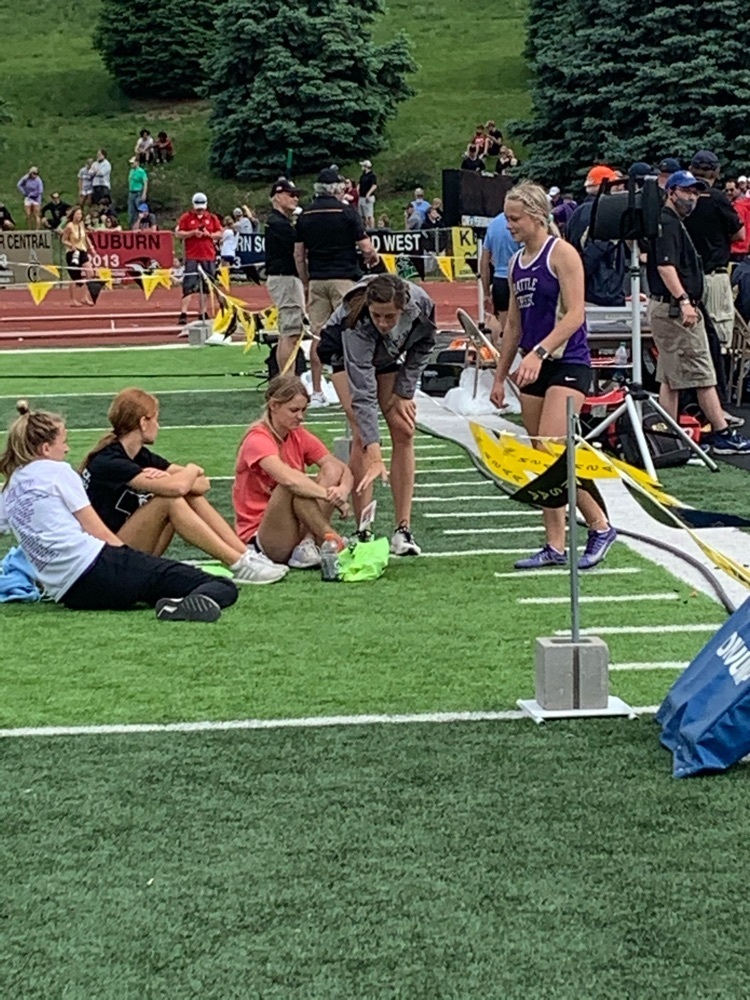 All-I-See-Is-Gold!!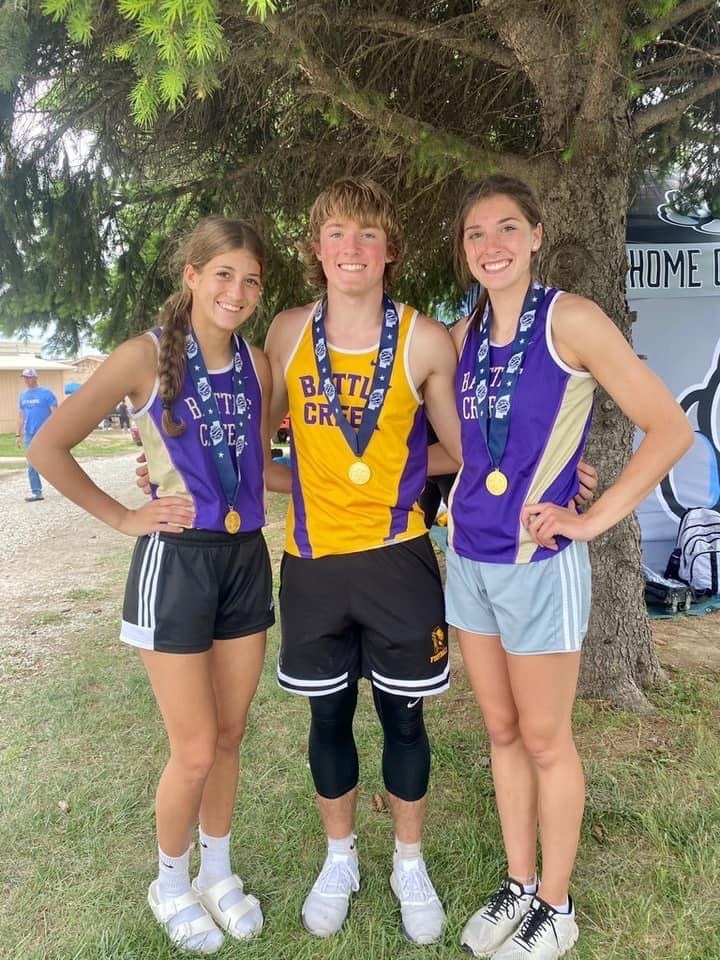 Make that 3 State Champs for BC!! Mya Zohner-Pole Vault Renee Brummels-Triple Jump Landon Olson-Long Jump 🤙🏼🥇🥇🥇

Mya Zohner currently leads PV, having just cleared 11'0!!

Olson currently leads LJ with a school record jump of 22'9 & 3/4!!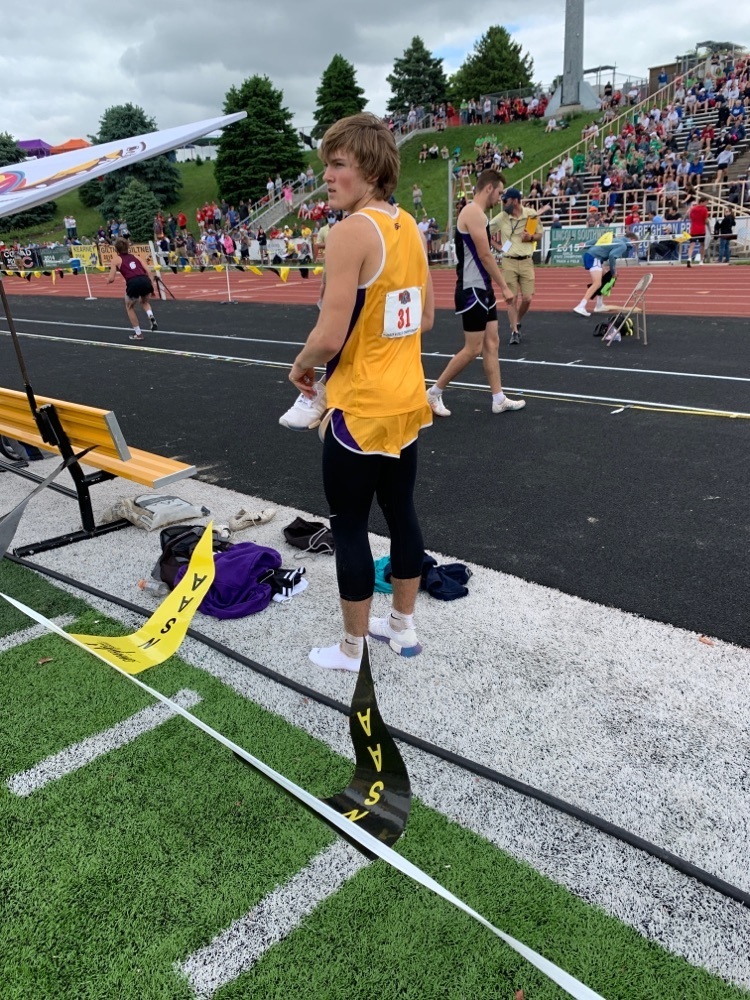 Good luck to all the BC track athletes and coaches tomorrow.

The tent is up! #ReadyToRoll #Burke2021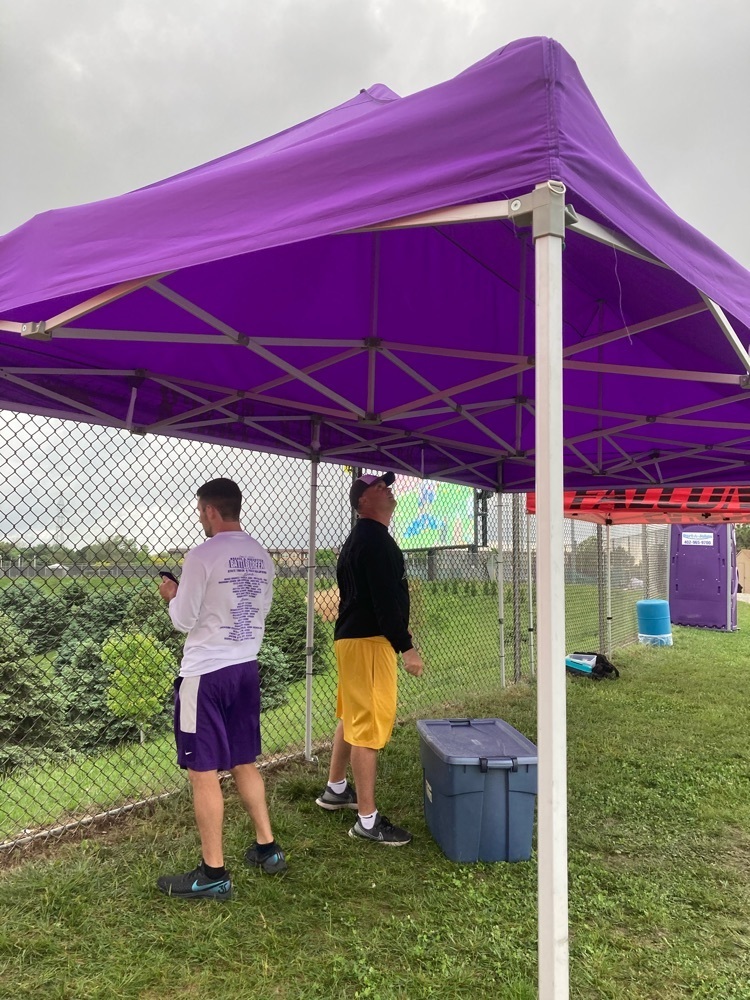 JH Awards Night tonight at 6:00 pm. Will be aired on Battle Creek Public Schools Facebook Live also.